2nd Annual Islamic Art Exhibition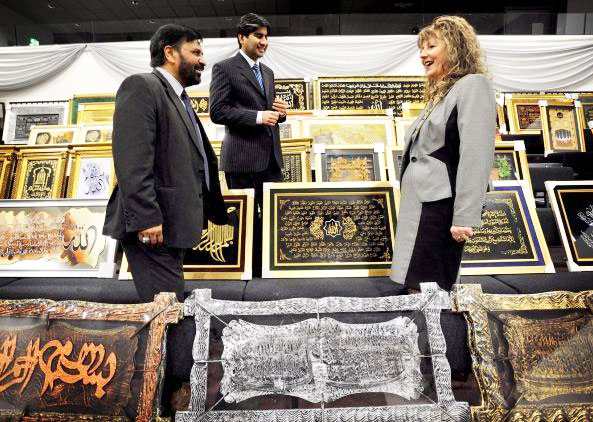 Jack Hunt School organized its second annual Islamic Art Exhibition on 3rd February 2012 with more than 250 students, staff and parents attending the Exhibition.
The Exhibition included more than 250 pieces of art that were collected from different parts of the country.
The Consul General Pakistan High Commission Mr. Awais Ahmed Khan and the Mayor of Peterborough Cllr Paula Thacker officially opened the Islamic Art Exhibition.
The Consul General was very impressed and invited a group of students to attend a Pakistan Day celebration in Birmingham on March 23.
Mr Nawaz