3 Olympic Torchbearers Chosen From JHS
Matt Newton (Year 11), Edith Prosser (Year 8) and Sumayya Manji (Year 9) have been chosen to be torchbearers during the Olympic Torch Relay in the build-up to the London 2012 Olympic and Paralympic Games.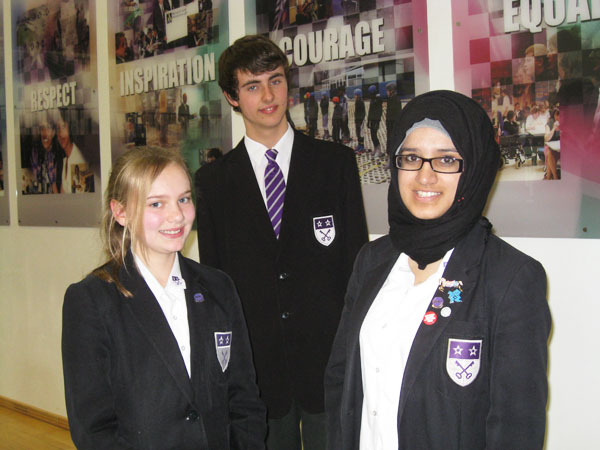 Matt, Edith and Sumayya will be three of 8,000 lucky people who get to carry the torch on its 70 day journey around the UK.
Jack Hunt School was one of 212 schools nationally to nominate a 12 year old to be a torch bearer in the relay as part of the London 2012 Get Set Network.
Edith (12) the youngest torchbearer in Peterborough, was nominated by the school because she reflects the Olympic and Paralympic values in all she does and is totally deserving of this opportunity. She is admired by staff for her "have a go attitude" which is demonstrated through promoting equality of opportunity as a sports ambassador and her personal excellence in many sports, including netball, badminton, tennis and hockey.
Matt Newton (16) was nominated by Headteacher, Pamela Kilbey for his leadership and volunteering within Rowing and Swimming.
Sumayya Manji (13) was encouraged by her family to apply because of her volunteer work which she has carried out at places such as the mosque youth group and being involved in the Race for Life.
Chris Game, Assistant Headteacher said, "This is a fantastic once in a lifetime opportunity and experience. It is great to have three students selected from Jack Hunt School to carry the Olympic Torch. All three have contributed in many ways to the school and local community and we hope it is something they will always remember".
The torch will travel through more than 1000 cities during its journey, coming to Peterborough on Tuesday 3 July and Wednesday 4 July where there will be a number of events and ceremonies to celebrate the Olympics and Paralympic Games.
The Olympic Torch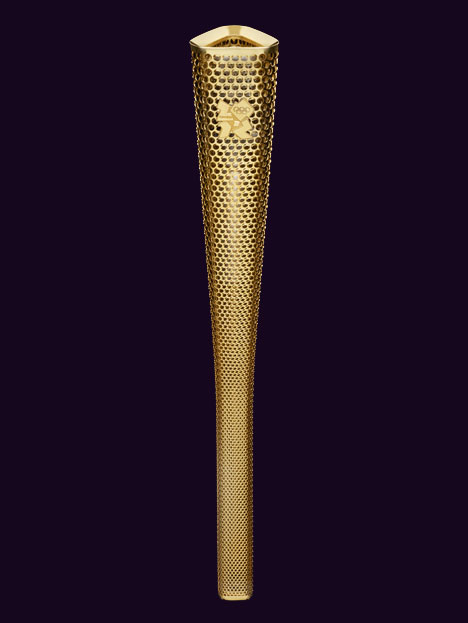 The London 2012 Olympic Torch Matt, Edith and Sumayya will carry has been designed with 8,000 cut-out circles, each representing the 8,000 inspirational people who will carry it on its journey around the UK. The circles which run the length of the body of the Torch also offer a unique level of transparency. You can see right to the heart of the Torch and view the burner system which will keep the Olympic Flame alive on its journey around the UK. The triangular-shaped Torch was inspired by a series of 'threes' that are found in the history of the Olympic Games and the vision for the Olympic Movement:
The three values of respect, excellence and friendship;
The three words of the Olympic Motto: faster, higher, stronger;
The three times the UK has hosted the games, 1908, 1948, 2012;
The vision of London 2012 - Sport, Education and Culture.
The gold colour embraces the qualities of the Olympic Flame – the brightness and the warmth of the light that it shines.