Return Visit to Gold Apple School China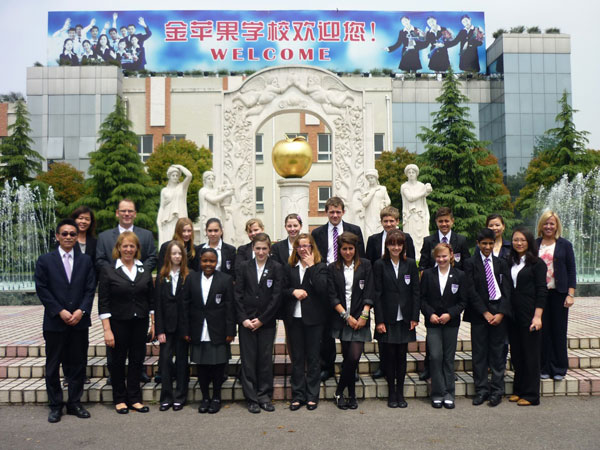 Once again we were warmly welcomed by our linked school in Shanghai. Mr Barwise, Mrs Dingle, Miss Anderson from Thorpe school and 15 Year 8 and 9 students from Jack Hunt were invited by Gold Apple school to exchange teaching, learning and cultural experiences.
Jack Hunt students immersed themselves in Chinese school life, they took part in Art, English and Kung Fu classes; Mr Barwise demonstrated that he had hidden talents in this sport! Our students also developed their leadership skills and taught Year 3 students English songs and phrases, as well as teaching 'Kwik Cricket' and assisting in the organisation and delivery of a Sports festival to 140 Year 3 pupils. The highlight for many of our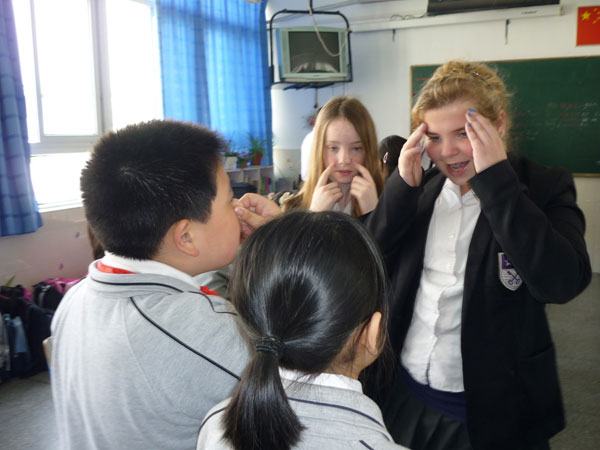 students was the two night home stay with students from Gold Apple, many of whom visited our school in February. Our Chinese hosts made our students very welcome and took them to see the sights of Shanghai as well as introducing new foods and flavours.
Jack Hunt students enjoyed the city trips that were planned; a Huang Pu river cruise along the famous Bund, seeing an amazing Chinese circus, visiting a temple and gardens and an interesting trip to the Pearl Tower and science museum. Our students also demonstrated their ability to negotiate a good deal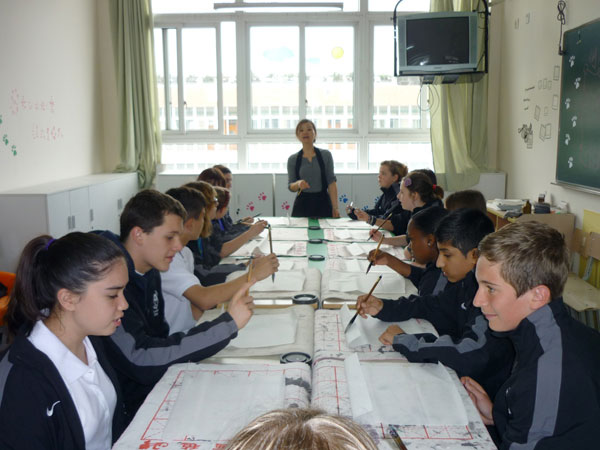 in the markets. On the final night students from Gold Apple and Jack Hunt joined to present a farewell show of singing, dancing, playing musical instruments and performing comedy sketches. This was a marvellous end to an amazing week in Shanghai. All the students agreed that the weeks spent in preparation, fund raising and learning mandarin was well worth the effort. Many students hope to return for a gap year after their A levels.
The whole trip was a great success and our students were highly praised by both British Airways staff as well as teaching staff from the Gold Apple School. They were a great credit to the school.
Mrs Dingle