Artistic Flair!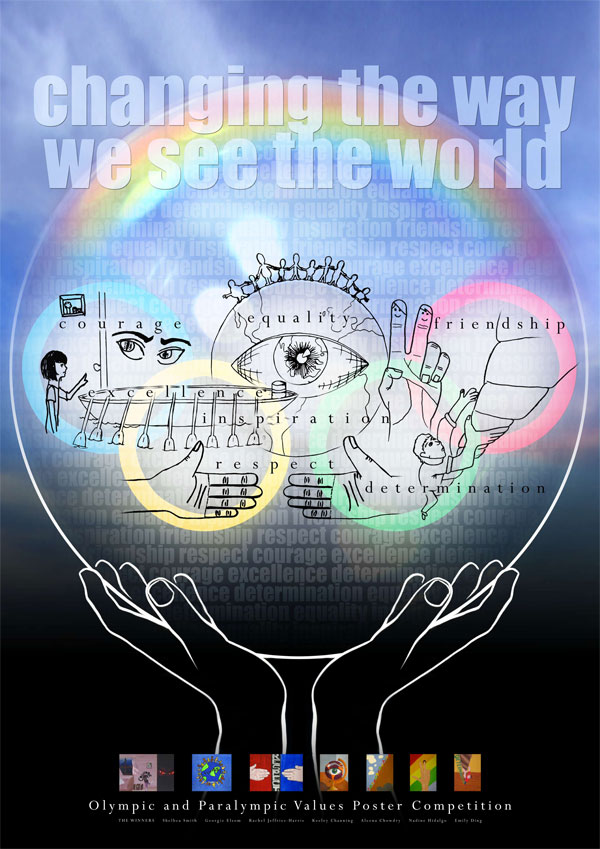 All Year 9 and Year 10 students were given the chance to enter an art competition to produce a piece of work that represented the Olympic and Paralympic ideals or Pledge Against Prejudice.
We had an amazing number of entries, motivated by the prize of working with a professional designer for one day to develop the winning pieces into a final professional product.
Well done to the winning students who will now win a London 2012 pin badge and a One Day Workshop to develop a professional design piece.
Well done to: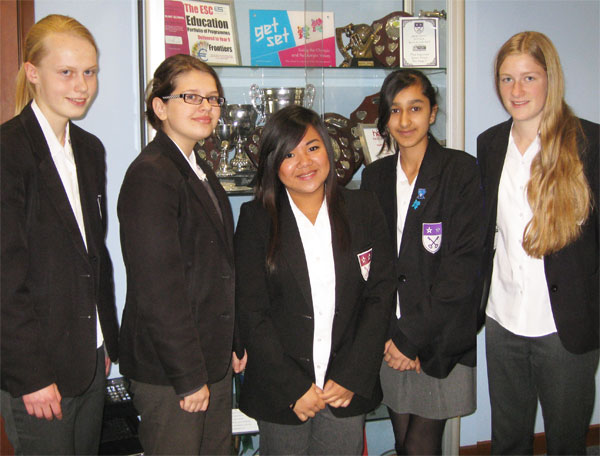 Rachel Jeffries-Harris Year 10 Inspiration
Georgie Elsom Year 9 Friendship
Shelbea Smith Year 9 Equality
Emily Ding Year 9 Respect
Keeley-Ann Channing Year 10 Courage
Aleena Chowdry Year 10 Determination
Nadine Hidalgo Year 9 Excellence