Year 7 Visit Wimpole Hall Estate
The Geography department took 90 year 7 students to Wimpole Hall Estate near Royston Cambridge on Thursday 30 May as part of the Food and Farming topic the students were studying. Wimpole Hall Estate is a National Trust property.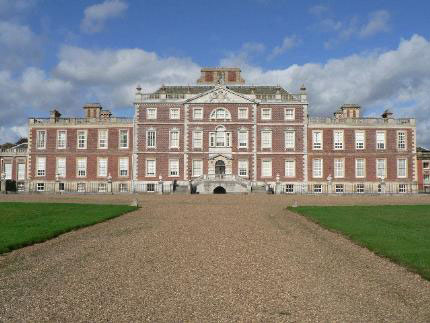 The students completed 4 different activities throughout the day as well as an activity booklet.
Activities included looking around Wimpole Great Hall and getting a feel for life upstairs and downstairs, walking through the meadows to the Gothic Tower where students completed field sketches, a walk around the Walled Gardens looking at planting schemes and sustainability and finally a trip to Wimpole Activity Farm where students got to milk and feed cows, collect chicken eggs and make butter.
The students behaviour was excellent throughout the day and Wimpole staff commented on their maturity, politeness and great questions!
Miss Small