EcoTech Inspires Geography Students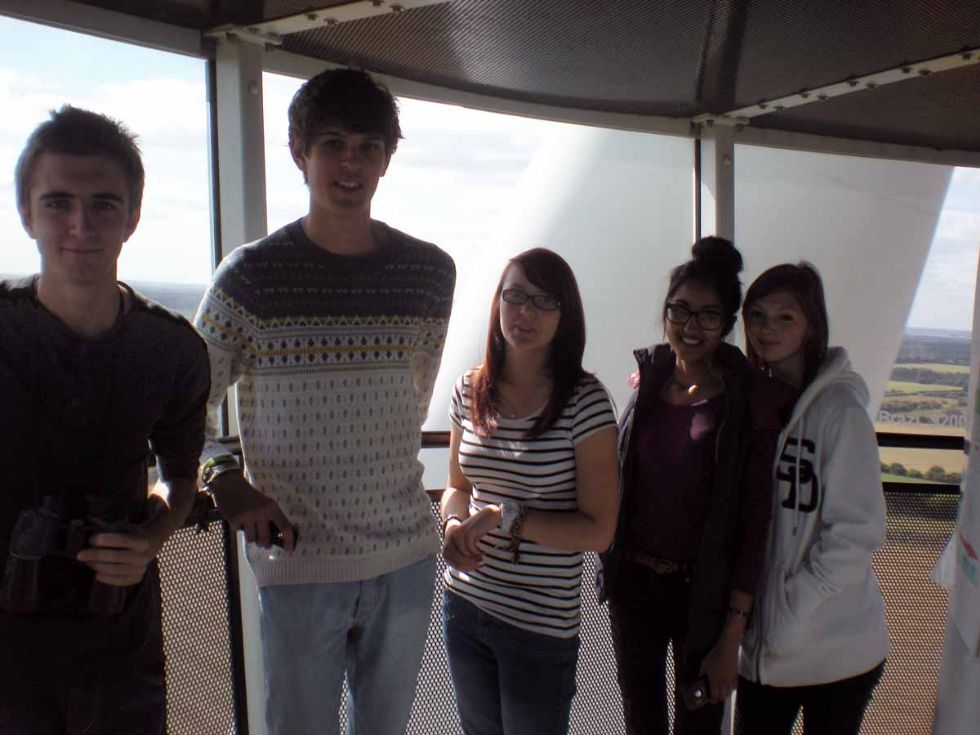 On Monday 17th September the A2 geography students had the rare opportunity to climb a wind turbine. The 90 metre tall turbine is the only one in the world with a purpose build observation deck open to the public. The 320 step spiral staircase was a challenge in itself, but the view from the top was worth it!
The remainder of the day at the Ecotech Centre, Swaffham was spent discovering how careful building design can reduce the use of energy and water supplies.