Motivation with the Marines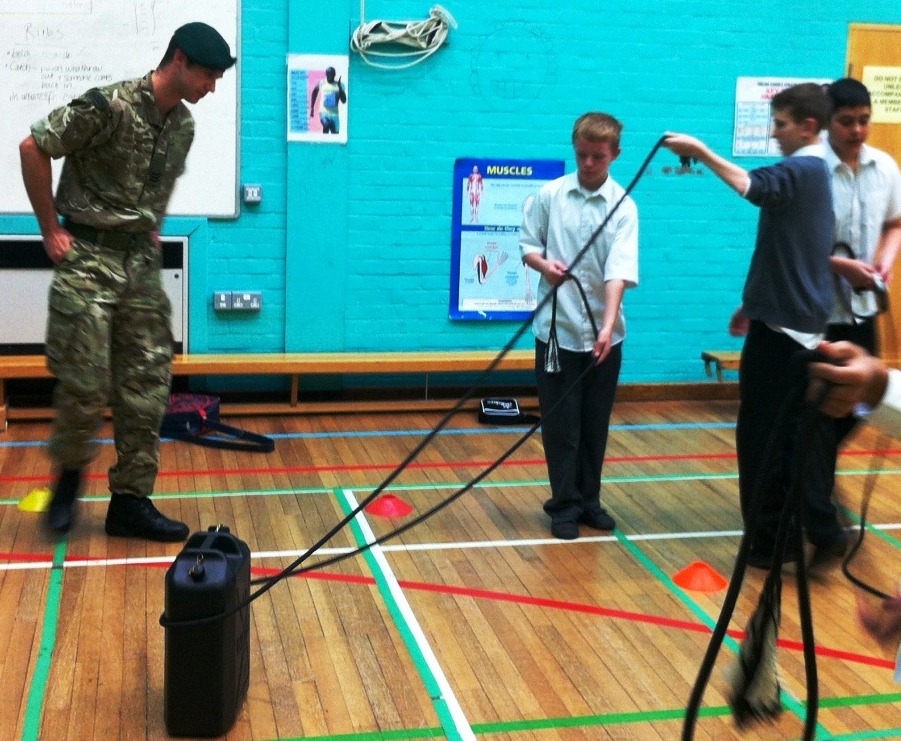 On 26 November, last year's Year 8 Motivational Group were treated to a visit from the Royal Navy and Marines. Following their successful completion of the project last year – culminating in the 3 day camping trip to Derbyshire, the students were keen to work with and motivate the current Year 8 students and to help to develop their own personal leadership skills.
The students spent an hour learning about the challenging, exciting and important work that the Navy and Marines do around the world. Afterwards, they had a series of problem-solving, leadership and teamwork challenges to complete.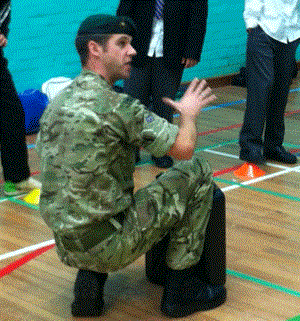 One Year 9 student said that the practical challenges were really good fun but also helped him to develop his team-working skills. Sergeant Kerr from the Royal Navy Presentation Team commented on how the students were a credit to the school and said that they collaborated brilliantly on the challenges.