Panto Season Hits Jack Hunt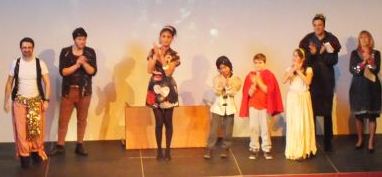 All six Houses are producing their own mini pantomimes which are being presented to their Housemates during Tutor Time this week.
The students and Heads of House are working together with their Student Support Officers on a variety of themes ranging from "Snow Black" to "Mr Fricker's lost his voice"! The students are being encouraged to celebrate the Christmas season by writing and producing a short Pantomine using their own ideas and in some cases inviting cameo performances by our Headteacher, Mrs Kilbey. There are a variety of themes and so far we have had two successful and entertaining performances.
Watch this space for further details and photographs of the action next week !