Heroes and Villains Raise Money for Children in Need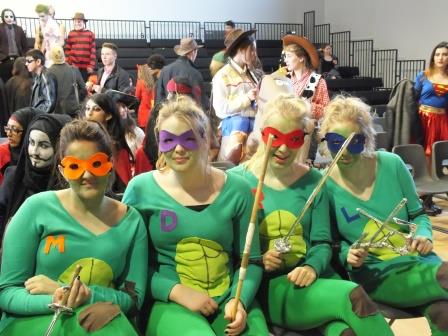 On Friday 15 November the nation was busy raising money for Children in Need and students and staff at Jack Hunt School were supporting the event throughout the day.
All students were asked to donate £1 to add a bit of 'Pudsey' spotty magic to their uniform. Members of the sixth form and staff were encouraged to wear fancy dress for a donation of £2, with the them being Heroes and Villians. They had a parade and competition for the best costumes. We had a cloud of Batmen, a flock of Robins, a bale of Mutant Ninja Turtles to name just a few of the amazing outfits on display.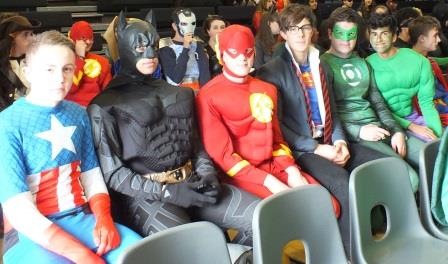 Students also set up stalls and activities at break and lunch time to raise additional money.
As a result of all this hard work the school raised an impressive £1043. Miss Morgan's form raised the most money of any tutor group with Nightingale raising the most amongst the houses.
'The day was really successful and great fun. We're all very proud that our students went to such great efforts to support other children across the whole of Britain' said Mr Gareth Keber, Head of Nightingale House.
A small percentage of donations will also go to local charities linked to the school.