Students Launch 'Kindness Grows' initiative to support Holocaust Charity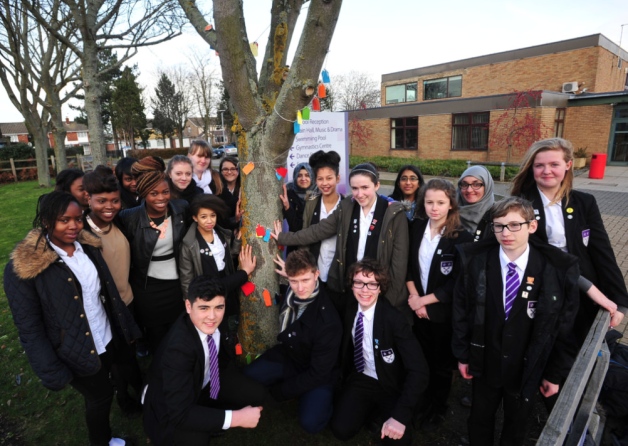 In recognition of Holocaust Memorial Day on Monday, Jack Hunt's Pledge Against Prejudice group launched a new fundraising initiative in school, designed to increase awareness and spread the message "Kindness Grows". Pupils will be selling tags during tutor time on which students can share a "good deed" they have done. The brightly coloured tags will then be hung in one of the trees outside the Main Reception to inspire others to share their good deeds. As Year 9 student Joe Chung said "as the kindness grows so does the tree". The money raised will go to the Holocaust Education Trust which funds education initiatives to increase awareness and prevent Prejudice of all kinds.
Student members of Pledge Against Prejudice joined local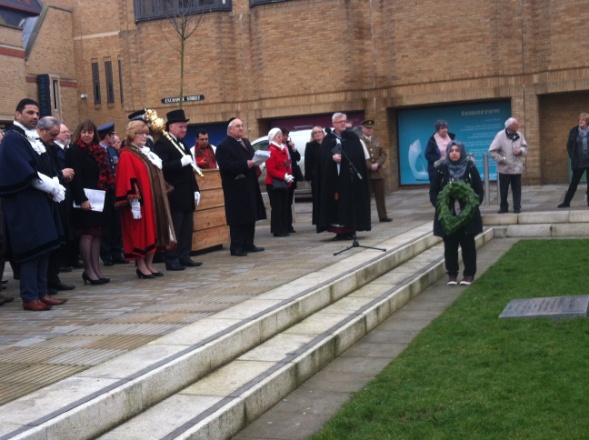 dignitaries and residents, in the annual Holocaust Memorial Day service at St John the Baptist Church in Peterborough. The service remembers not only the suffering and sacrifice of the millions killed in the Holocaust, but also the many other acts of genocide, discrimination and oppression throughout the world, such as Cambodia, Rwanda, Bosnia, Kosovo and Darfur. Clarinet quartet, Lizzy Parker (Year 12), Hayley Mitchell (Year 11), Lottie Wood (Year 7) and Miss Hardy, Head of Music, performed an arrangement of 'Ani Ma'amin' ('I believe'), a traditional Jewish prayer.
Pledge against Prejudice team member Shakul Omar (Year 13) also participated in the wreath laying ceremony that took place at the Holocaust memorial in St John's Square following the service. Afterwards other students from Jack Hunt's Pledge against Prejudice team raised money for the Holocaust Education Trust by selling pins and purple gloves, promoting the 'Kindess Grows' message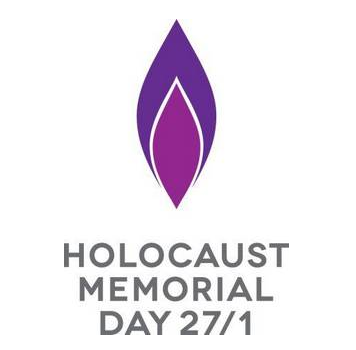 Brian Gascoyne, Chairman of the Holocaust Memorial Day Committee, said: "Holocaust Memorial Day is an important date in the city's calendar. We meet in remembrance of not only Holocaust victims of World War II but many other acts of genocide, discrimination and oppression across the world, throughout history and in our lives today.
The Mayor of Peterborough Councillor Stokes added: "Holocaust Memorial day gives us all a chance to remember the victims of the Holocaust and other genocides. We must never forget these atrocities and the people that were killed and must continue to share their story with generations to come. They passed a message of resilience and hope to the next generation."
Find out more about the work of the Jack Hunt Restorative Movement or follow the Resorative Blog