Deaf Students win uSpark Film Award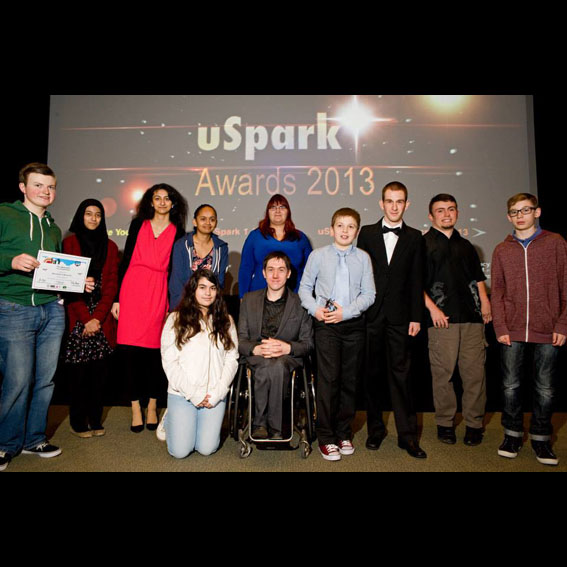 In December a group of Jack Hunt students travelled to Pinewood studios because their film called Cochlear Implants had been shortlisted in the uSpark film competition. The students were treated to a screening in one of the plush cinemas at Pinewood used for viewing films in production followed by the Awards ceremony, where they were announced the winners of the category. Calum Daly collected the award on behalf of his group, Katie Bocking, Tara Forkin and Zaimah Shah. Miss Quail, Lead Teacher of the Deaf said "We are very proud of our students, they worked really hard to finish their films, as there was huge pressure on them to get them completed to meet the competition deadlines. They have clearly showed what a talented group they are."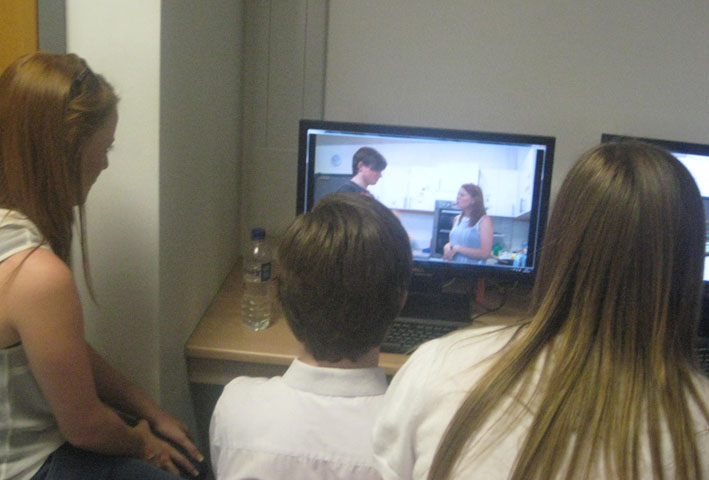 Miss Quail successfully applied to take part in uSpark's short film competition for 14-24 year olds entitled 'Spark a Positive Shift', following our involvement in the National Deaf Children's Society Saving Futures project with deaf percussionist, Evelyn Glennie. The film subject was to be about something or someone that inspires, encourages or is a positive influence. The aim of the competition was to show that different abilities and backgrounds prove anyone has the ability to make and produce a film.
Jack Hunt received a bursary from Screen South who fund film challenges to encourage wider participation in the different fields of filmmaking. Fifteen Jack Hunt students took part making 4 films between them. The deaf students chose to add the subtitles, as although it was not a requirement of the competition, they appreciated it gives accessibility to all. This was the trickiest part and the most time consuming.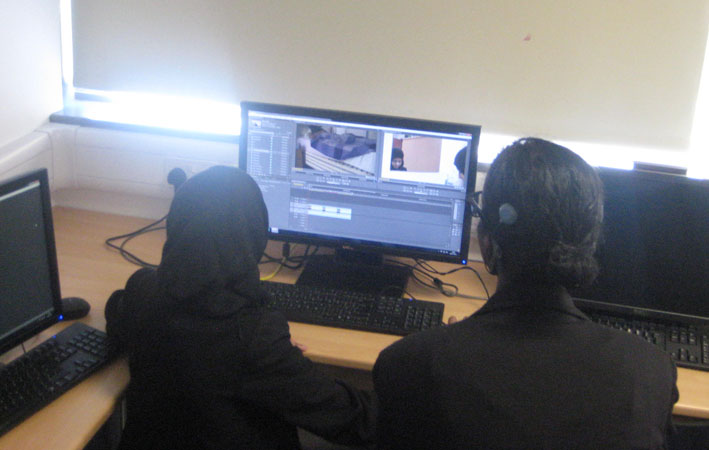 Mr Roberts who runs the school's Film Club and student member Sebastian Robert s (Year 10) worked with the groups showing them how to use the cameras, sound and graphic equipment as well as the software in the Art Department's graphic suite for editing and subtitling their films. The students were encouraged to use the professional equipment and were given opportunities to work on their films during the school day. "We wanted to encourage more students to get involved in film and come along to the Film Club. Often deaf students are put off getting involved because of their fear of using sound because they can't hear" said Mr Roberts. "Once the students had been shown how to use the equipment they were left to get on with making their films, which had to be completed and submitted by the end of September."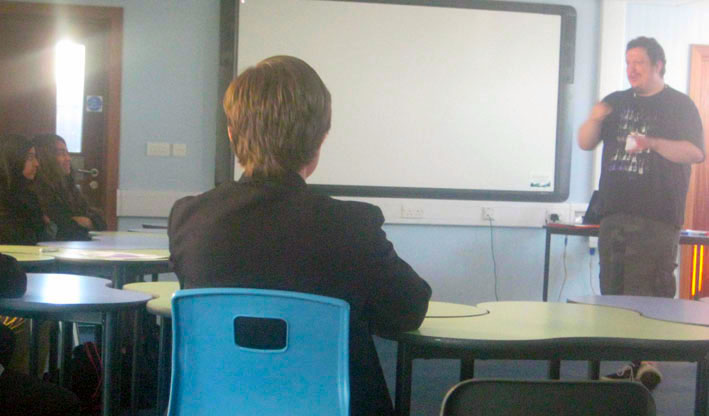 To help the students Ted Evans, a multi-award winning deaf film maker, agreed to run a 2-day workshop about film making at Jack Hunt. Ted, a critically acclaimed deaf director, has made a number of films including two for the BBC about the Paralympic Games in 2012. Jason Sharpe, a deaf actor specialising in Visual Venacular (a complex form of mime using a theatrical extension of sign language for dramatic effect) also gave performance guidance to help the students with their acting skills and creativity.
Students who took part were: Nikoleta Herakova, Fatima Bilal, Zaimah Shah, Javaria Nargis, Ayesha Quraishy ; Imran Mahmood; Naima Suge ; Chyanne Golding; Stephen Sear; Jack Humphries; Matt Spires; Matt Purdy, Calum Daly, Katie Bocking, Tara Forkin and Zaimah Shah. Calum Daly has subsequently joined the Film Club and is enjoying learning all about creating special sound and visual effects.