'Fame' comes to Jack Hunt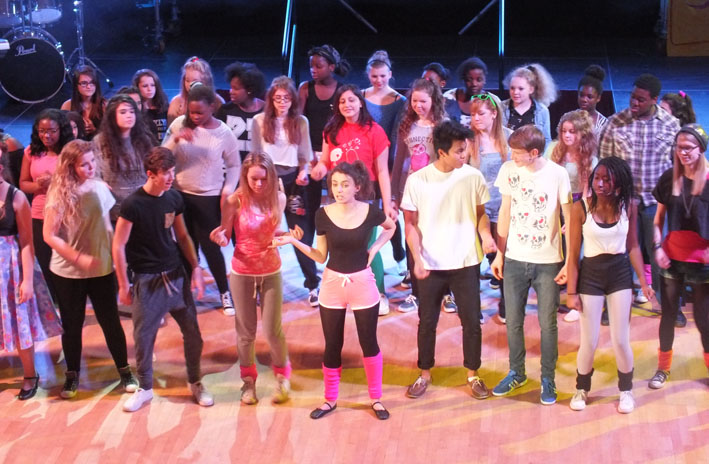 Tonight, Tuesday 11 February, sees the opening night of this year's school production of Fame. Based on the 1980 hit musical film, the story follows a group of students through their studies at New York's High School of Performing Arts. After the success of the film and TV series, the stage show was developed and conceived by David de Silva, one of the original producers of the movie. The musical is fundamentally different and only the title track from the film was included in the musical score.
The show first premiered in the USA in 1988 and follows the story of several students who attend New York's High School of Performing Arts. Among them, fame-obsessed drug addict Carmen, ambitious actress Serena, wisecracking comedian Joe, quiet saintly musician Schlomo, scared ballet dancer Iris and 'talented but dyslexic' dancer Tyrone.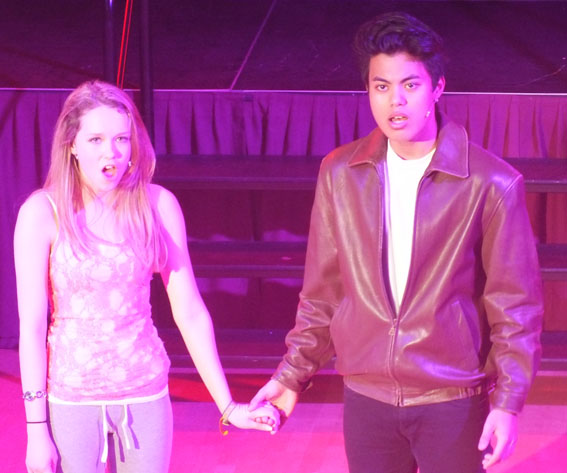 The cast of over 40 students from Year 8 upwards along with the support of musicians, stage designers, props, lighting and sound as well as front and back stage crews will bring the musical to life over the next four nights.
"Everyone has worked very hard to bring this production together despite the ever increasing pressures of exam expectations." Said Mrs Keber, Co-ordinator and Director. "As ever, we are extremely proud and overwhelmed by the talent, energy and creativity shown by this group of young people," she continued.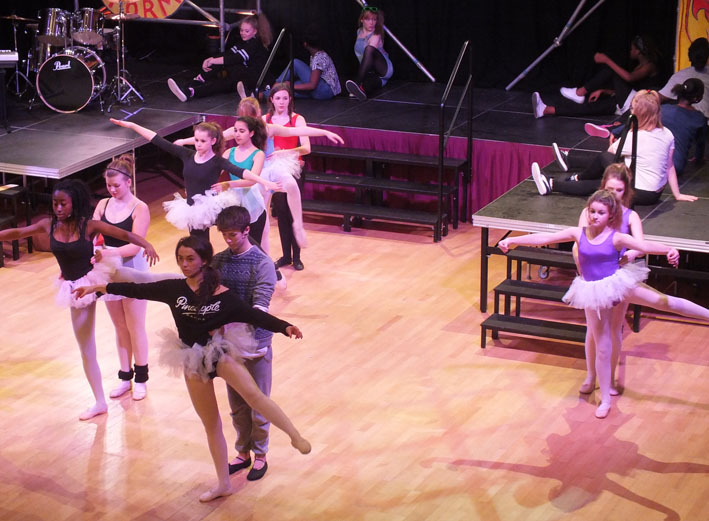 Limited tickets available
Ticket prices are £7.00.

Available through reception or the school shop