Year 8 and 9 Students Enjoy World Book Day
Over 500 students from year 8 and 9 have been visiting the library this week during their English lessons in recognition of World Book Day. Mrs Keating, our Librarian gave a short talk about the importance of reading and the resources available from World Book Day. The students were also asked to vote for their favourite book, author or genre. Each child received a World Book Day £1 Book Voucher which can be exchanged for a £1 book or used against any book over £2.99.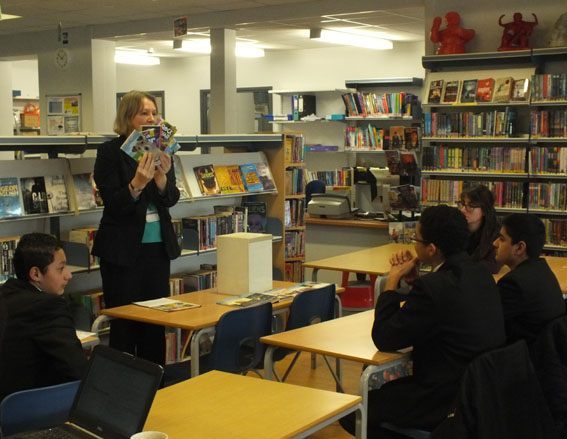 Students then spent the rest of the lesson doing quizzes and activities related to books, characters and authors including wordsearches, crosswords and matching authors to book titles. There was also a picture quiz which required the children to match the character photo to the book title or series.

Thursday Art Club will also be recognising World Book Day as well as Fair Trade Week designing and making bags using old book covers and recycling scraps of material, ribbon and paper embellishments.
For more information about World Book Day and the resources available including free downloadable apps please click on this link.