Take Over Day a Great Success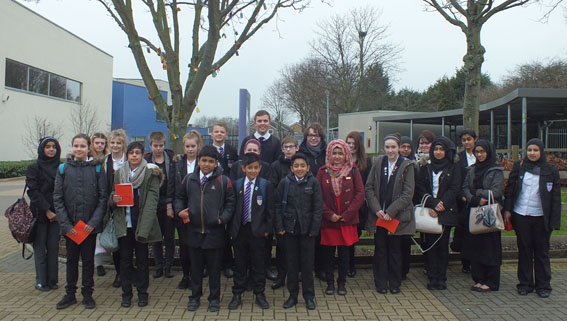 On Friday 7 February our students were given the opportunity to "Take Over" schools and local organisations.
This is now an annual event in the school calendar and this year even more positions were available for students both at Jack Hunt and the Cluster Primary Schools. We had over 200 applicants for 72 positions which included Headteacher, Deputy / Assistant Headteacher, Head of House, Curriculum Area Leader, Laboratory Technician, Catering Staff and IT Network Manager. Successful students spent the day shadowing their members of staff enabling them to gain a real insight into the running of a large Secondary School or Primary School and get to see what really happens behind the scenes.
In addition to the school positions, "Take Over" placements were also offered at Peterborough Hospital and Anglian Water. Positions at Peterborough Hospital included work shadowing in Nursing, Physiotherapy, Midwifery, Pharmacy, and Biomedical Science.
Assistant Headteacher, Chris Game said, "This is a fantastic opportunity for students to experience work placements to develop their knowledge and understanding of their chosen job. We were delighted with the increased number of applications from last year for the posts on offer and our students were very excited to be taking part. We are extremely thankful to our local partners who have supported this Take Over Day offering a wide variety of opportunities to our students".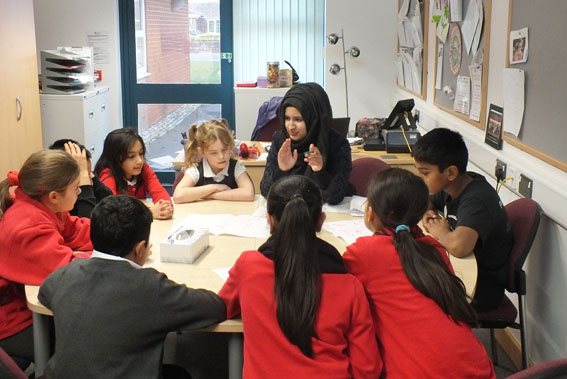 Speaking about Aneesa Khulsoom, Year 12, Sam Harris, Deputy Headteacher at Longthorpe School commented that "she has been absolutely fantastic. I would like her every Friday. She not only lead the "Thank yous" after assembly in front of approximately 500 people but she has been helping me cost up equipment and supervised our School Council meeting."
Deputy Headteacher, John Gilligan said that it was Year 9 student, Riwia Chetian's beautifully written application form that really caught his eye.
Jack Hunt student, Sebastian Roberts (Year 10) also visited the Primary Schools with Nicky Franklin (PR & Marketing Administrator) filming the students in action and has edited it with still photographs provided by Peterborough Hospital and the school to make this short film about Take Over Day.
"We will be showing this short film in school and think it will encourage even more students to apply for roles in 2015. We are very proud of how our students carried out their Take Over roles and we received a lot of positive feedback from Jack Hunt staff and local partners about their performance." said Chris Game.