Students Raise £10,000 in 10 Years for Sue Ryder Charity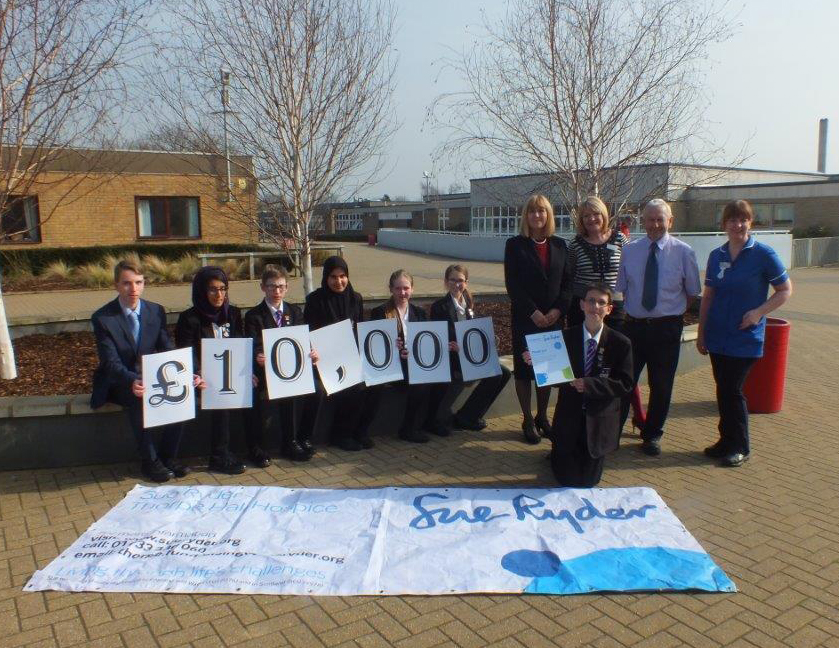 Over the last ten years Jack Hunt students have raised over £10,000 for local charity, Sue Ryder, based at Thorpe Hall, Peterborough. The money has been raised at fundraising events held throughout the years including our annual Big Finish, where each tutor group is loaned £5 to fund resources to make or buy items in order to raise as much money as possible from fellow students and teaching staff. Last year's winning Tutor Group MBC raised the most amount of money, a whopping £147.60, by amongst other things holding a raffle.
Many students and staff members have had links with the Sue Ryder Organisation over the years whether it is being born at Thorpe Hall when it was a maternity home or having relatives being cared for at their care homes or hospice. A number of students have also provided support on a practical level by working in the Sue Ryder Shop.

"Thorpe Hall is so close to us doing such wonderful work," said Gareth Keber, Head of House (responsible for fundraising). "The students are not only helping them through their fundraising but they become aware of the issues that may have relevance for them in the future. The students are always so enthusiastic about fundraising."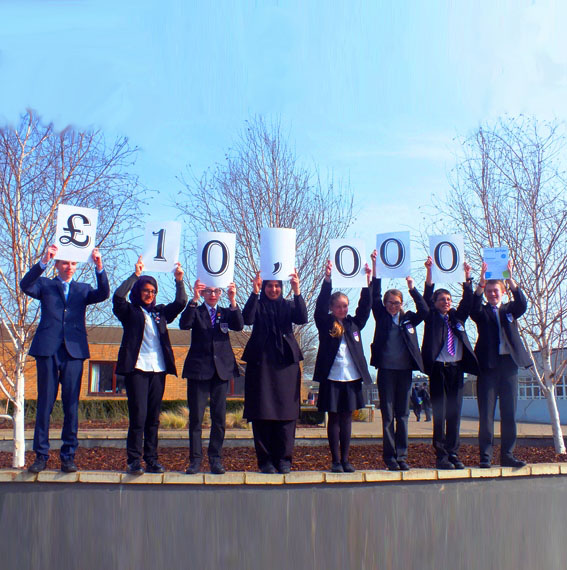 Julie Laithwaite, Regional Fundraiser from Thorpe Hall Hospice said "The money students raise makes such a big difference to us. We couldn't do what we do without the support of local fundraisers - we are very proud to be associated with the school."
As well as the annual national charity events such as Comic Relief, Sports Relief and Children in Need, students also raise money for international charities for disaster funds. The school holds themed non-uniform and fancy dress days, as well as sponsored activities during the school day and sale of cakes and handmade items. Any funds raised through charitable activities are split with 80% going to the national charity and 20% to Sue Ryder.
"We are very proud of the effort and enthusiasm shown by our students fundraising a wide range of worthy causes and how much their activities have raised over the years." said Mrs Kilbey, Headteacher.