Year 9 Students 'Moved & Inspired' by Refugee Boy at Nottingham Playhouse

On Friday 28 March 225 Year 9 students accompanied by teaching and support staff went to Nottingham Playhouse to see Refugee Boy. It was aimed to inspire students and extend their experience of live theatre.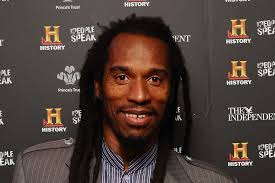 Refugee Boy brings together the work of two of the UK's most prolific and revered poets, Benjamin Zephaniah (poet, writer and actor studied by Key Stage 3 students in English and Drama) and Lemn Sissay, in a heartbreaking and hilarious production that pulses with energy, love, loss and hope.
Refugee Boy Alem is fourteen, in London with his father on the best holiday he has ever had, only then the unthinkable happens, he awakes to find himself alone, a stranger in an unfamiliar country. Overnight he has become a refugee. As a violent civil war rages back home, Alem's Ethiopian father and Eritrean mother make the heartbreaking decision to leave him in London, on his own but hopefully safe at last.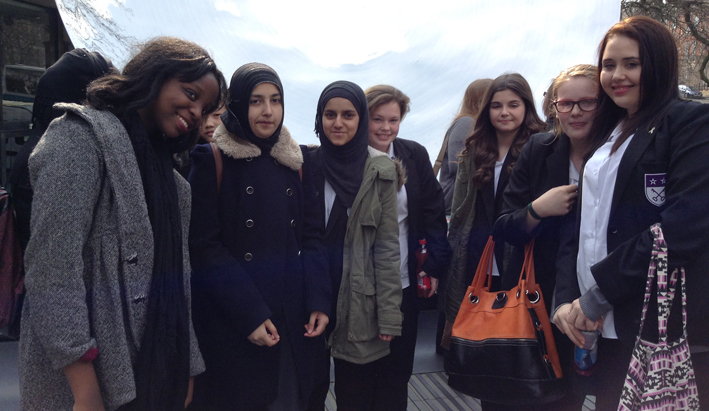 Guided by the Refugee Council and social services, Alem's new life brings with it new challenges – from court hearings to children's homes to life changing friendships and loving foster families. Amidst this turmoil Alem determines to take control, to transcend his refugee label, to become Alem Kelo – an African, a Peacemaker and no longer just a Refugee Boy.
Student, Mollie Swallow, wrote in her review:
"The 'Refugee Boy' production was both inspirational and emotional down to the fact that it was so realistic showing all the problems that Alem faced. It gave a great insight into what life is like for refugees around the world and showed that we take a number of things for granted, like having a roof over our heads and are, in the most part, surrounded by people who care about us.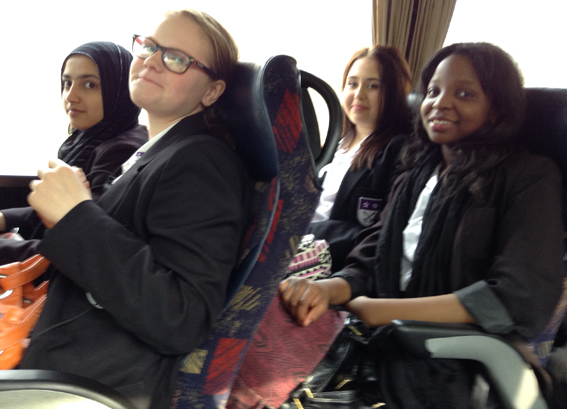 Not only did the production create empathy for the refugee himself, but for his friend who had been abandoned by his father and despite longing for him to return one day, was so full of anger because he had been left in a care home when he really wanted a family. There was another boy in the same care home who used to get beaten. It shows that we can't judge someone by their appearance and how they act because we don't know what they have been through or are going through. It was a very meaningful lesson we should learn from.
"I thought the play was very moving and heartfelt. Overall the trip was good and I would recommend it to others. Most of the Year 9s recommended that it was definitely a trip that should go on again for future Year 9 groups."
Another student said "I thought the whole play was exceptional, it was really moving and gave us an insight on a topic that is spoken about a lot in the newspapers but they never focus on an individual refugee and their story. It had a mixture of seriousness and areas where it was comical creating a nice balance of events which really touched you and broadened your knowledge".
Other students when asked to sum up the day in three words said "absolutely brilliant", "eye opening" and "sad, funny, perfect", "sad but inspiring", "fun shocking, breathtaking" and "best day ever".
"The students were impeccably behaved and an asset to the school. Everyone had a fantastic day and it was certainly one that will be remembered" said Miss Plane, Drama Teacher.