Brilliant Rowing Wins Gold at National Rowing Competition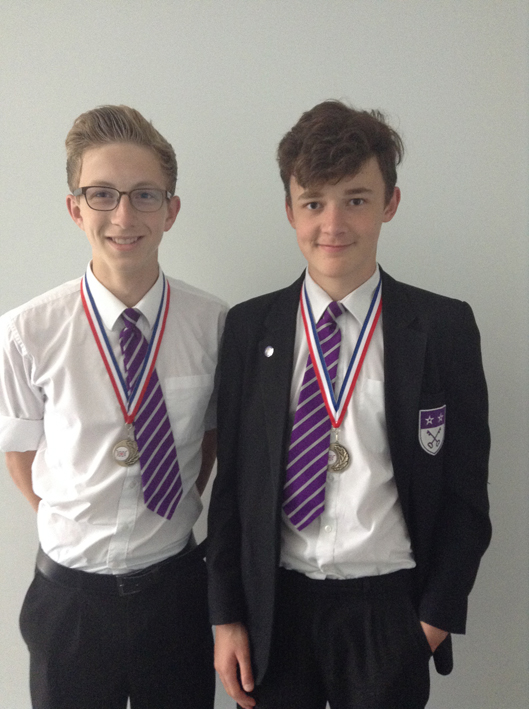 Following their win in both heats of the regional competition held in March, Tom Nash and Thomas Marshall (Year 9) qualified to represent the Eastern Region (which includes Peterborough, Cambridge, Norwich, Milton Keynes and parts of London) at the national competition. The boys, coached by Deputy Head boy Matt Newton qualified for the Junior 14 Boys Double Sculls in the Inter-Regional Regatta which took place at the National Watersports Centre in Nottingham, on Saturday 26 April.
Tom and Thomas were very nervous as it was their first national competition and they were up against the best clubs in England and Wales, including the top London clubs. There were two heats totalling eleven crews from which the six fastest crews went through to the final. The boys were in the first heat and won by 15 seconds qualifying fastest overall by four seconds despite being on the windy side of the lake.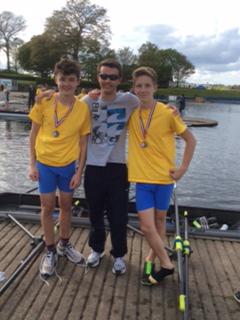 In the final the boys led from the start rowing brilliantly, even increasing their rowing rate, knocking 20 seconds off their heat time. They beat the other finalists and won gold with a very comfortable 12 second margin. The Eastern Region came second overall in the national competition, which was also a great result.
Their coach Matt described the win as "a fantastic achievement for the boys and the Eastern Region. It was great to see them rewarded for the exceptional amount of progress they have made this year. The boys are the fastest in the country in their age group and category".