Bronze Awards at First Children's University Graduation Ceremony
Four Year 7 students have been awarded Bronze Certificates at Peterborough's first Children's University Graduation Ceremony. Ali Ahmad, Ella Ackroyd, Muhammed Hamza Ali and Sana Yasir were joined by Miss Ford at Peterborough's inaugural Children's University Graduation Ceremony held at the University Centre to receive their Bronze certificates.
The students have taken part in a range of extra-curricular and holiday activities which have been registered with the Children's University. Each time they attend one of the activities the time spent is recorded in their Passport to Learning (issued through the school by the Children's University) and signed off by the tutor. This gives the students an opportunity for extended learning and to perhaps try activities they would not normally consider or have the opportunity to take part in within a school environment.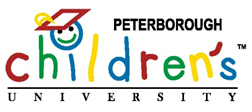 In the Peterborough area over 25 schools and academies as well as
50 learning destinations have registered with Children's University and are offering learning opportunities outside the school day.
Miss Ford said "It was a lovely opportunity for our students to be
recognised for their commitment to the extra activities they take part in outside of school and we congratulate them on their dedication which has seen them being awarded with a Bronze Award at this ceremony."
The Children's University is currently open to Year 7 students, so if you would like to find out more please click here, or if you are a Year 7 student go along to Room 120 on a Monday lunchtime or speak to Mr Zaman.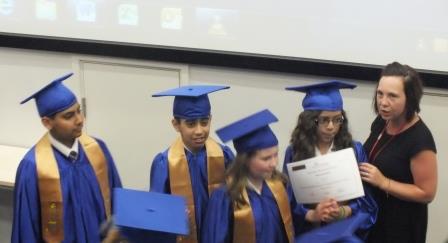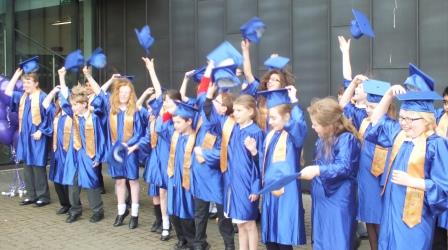 About the Children's University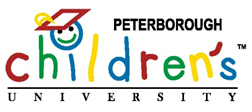 Established in 2007, the Children's University (CU) Trust offers 7 to 14 year olds (and 5 to 6 year olds with their families) exciting and innovative learning activities and experiences outside normal school hours. In just 5 years the Children's University (CU) Trust has established a network of 105 local centres and, in 2011 alone, contributed to raising the aspirations of 124,000+ 5-14 year olds and their families.
Children's University graduates have contributed to over 2.25 million hours of voluntary learning, and many have overcome disadvantage to become proud and confident learners. In 2014, the Children's University won the Global Business Excellence Award for Outstanding Educational Services.