Enthusiastic Year 8's Impress Local Business Mentors in the 2014 Real Business Challenge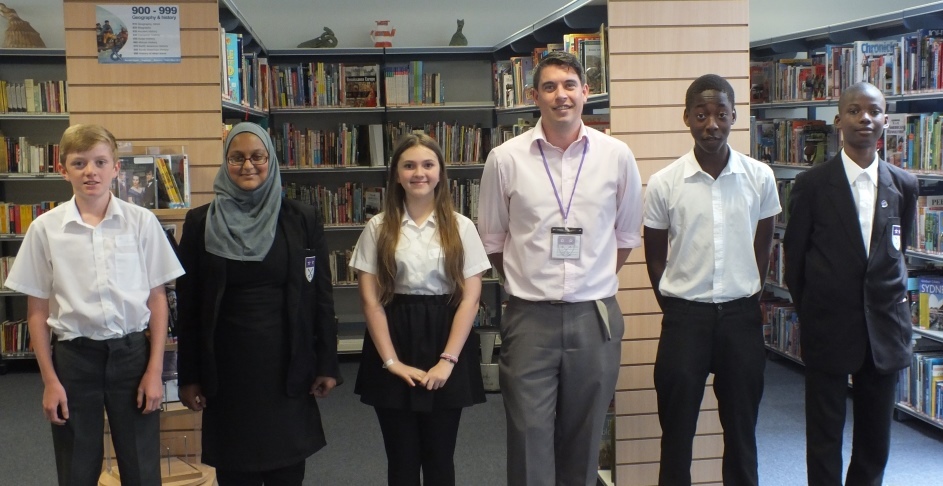 On Friday 20 June, twenty-four Year 8 students took part in the annual Real Business Challenge – they had to form a creative company with each student taking a different role including CEO, Finance Director, Head of New Product Development, Sustainability Manager and Marketing Directors. The brief was to create a new, sustainable healthy juice brand with clear health benefits. The students had to develop an original brand name, logo and slogan as well as sustainable and environmentally friendly packaging.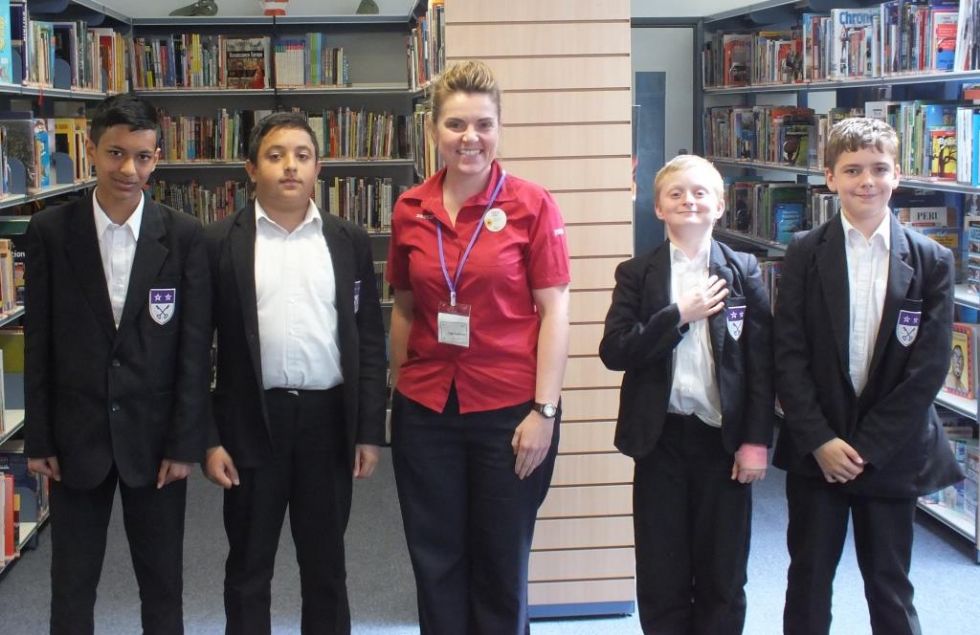 The students split into five teams each with a mentor from local businesses. Grant Brighten from Business in the Community (a Prince's Trust Charity) also works for Argos alongside Peter Godley. They were joined by Clair Sanderson, Peterborough Extra's Community Champion, Hazel Cottrell from Jawta and Zoe Phillips from YB12.
All the mentors are committed to the local community, particularly working with schools, sharing their business knowledge. All the mentors were very impressed with the students' enthusiasm and commitment to the project. Zoe said "The students were really working well as a team" and she was "very excited to see what they would come up with." All the mentors admitted to it being very competitive but the students were being very creative and very well together.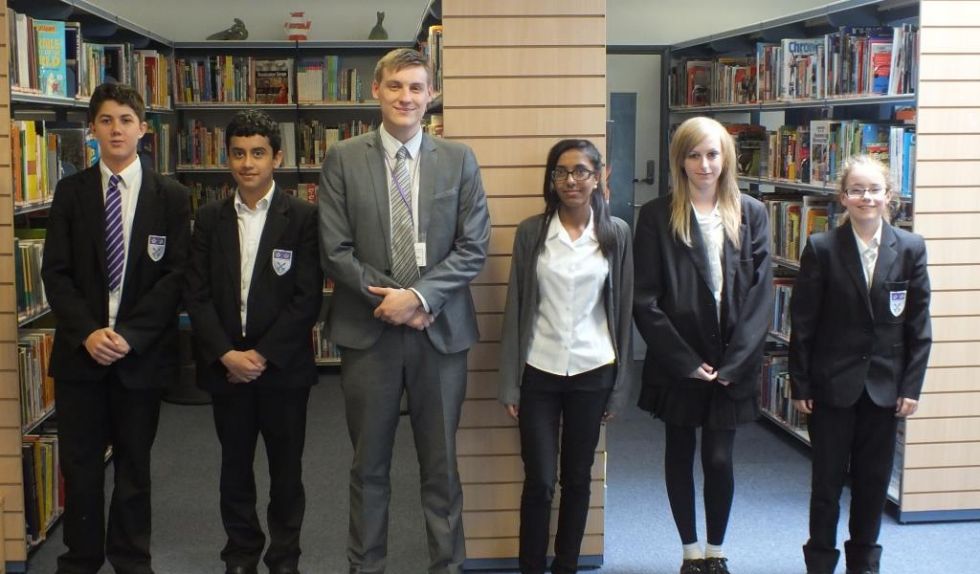 The day started with a teamwork exercise with spaghetti, sticky tape and scissors constructing a building. The teams then spent an intensive three hours developing their concepts and designing their logos, packaging and promotions using a mixture of computer and drawings before presenting them to judges, Business teachers Mr Burns and Miss Rashid who is also Head of House.
Enterprise judge, Miss Rashid said "Team "The Loomers" were chosen as winners because they met the brief with a good choice of ingredients. They had provided a thorough explanation and rationale as to why and how each fruit would benefit the drinker and what disease it avoided. The presentation the group had prepared was outstanding with each part of the brief covered and they all spoke clearly. The design for the packaging was well thought through with sustainable materials selected for the bottle."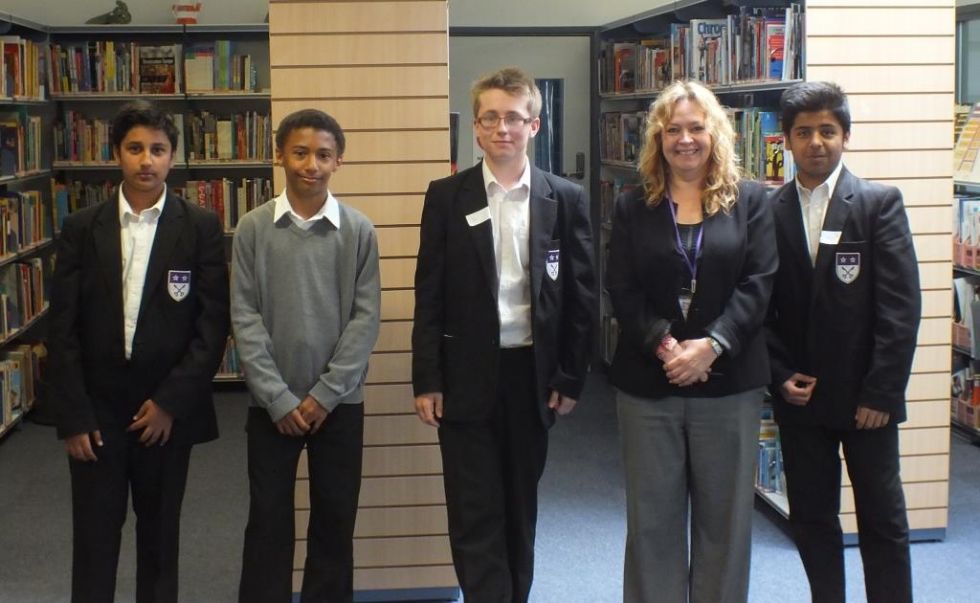 The students thoroughly enjoyed the day and working with the mentors. Wajahat Rasool from Team Clair said "… it helped my leadership skills and working as a team."
Faheema and Rebecca from winning team 'The Loomers' agreed that "Grant was the best mentor ever" and Rebecca went on to say "it was really fun and exciting to do this kind of project. We got to see what it was like to be in business and gave me some good ideas. I got some good logic thinking and the confidence to speak up from the session." Another 'Loomer' said "I also gained confidence presenting it and leadership skills as I was CEO."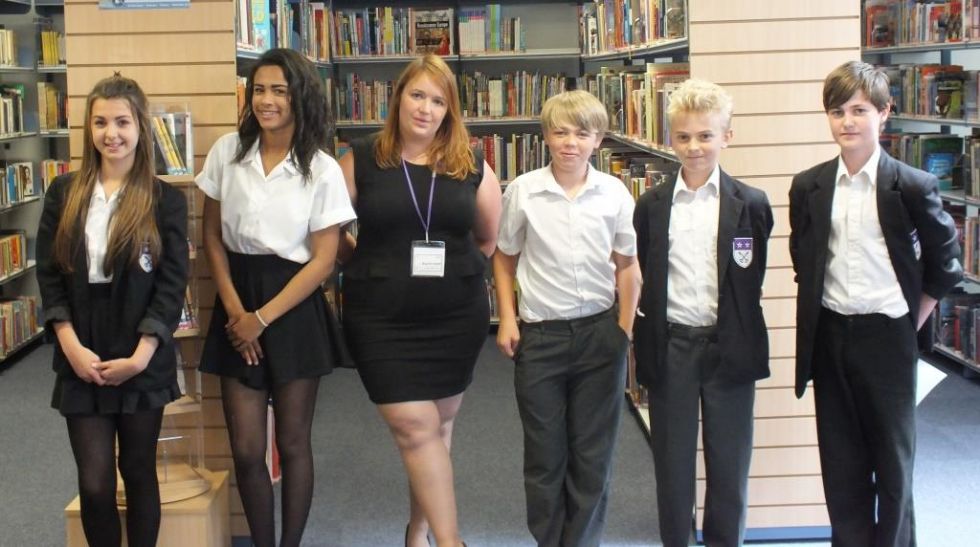 Ben from Mix and Match said "I have a lot more knowledge on business and really enjoyed making the presentation."
Samantha in Peter's team said: "This has helped my leadership skills and confidence and I enjoyed making the props for the presentation."
Sam Armstrong from Jawta said "The mentors gave us good advice and supported us. I enjoyed the teamwork and making the presentation." Scarlett also from Jawta agreed and said "I enjoyed the computer work and working with my mentor"
John Ochube from the Loomers said "I enjoyed the spaghetti challenge. I also learnt how to make our idea appeal to our target audience."