A Special Visit to the Fitzwilliam Museum for Talented Linguists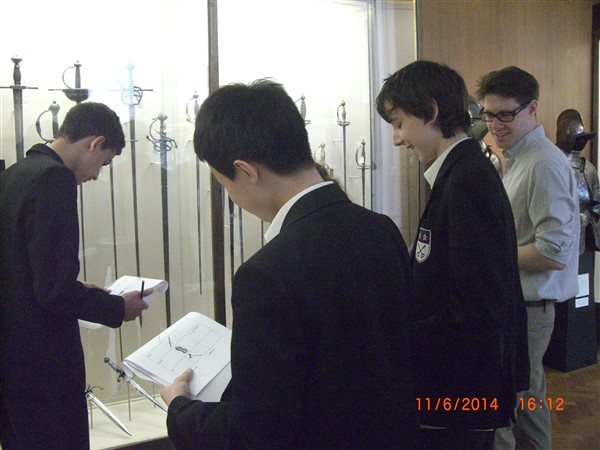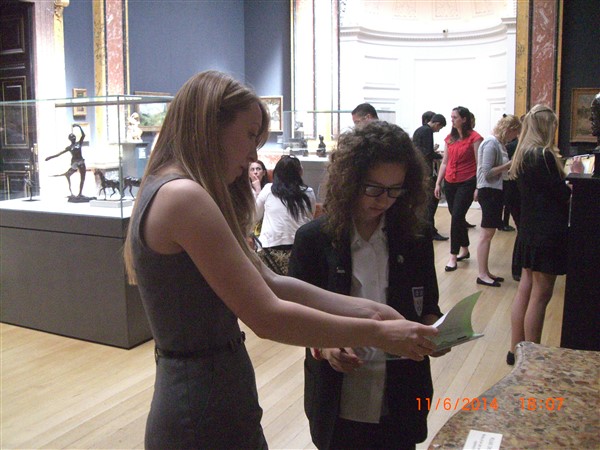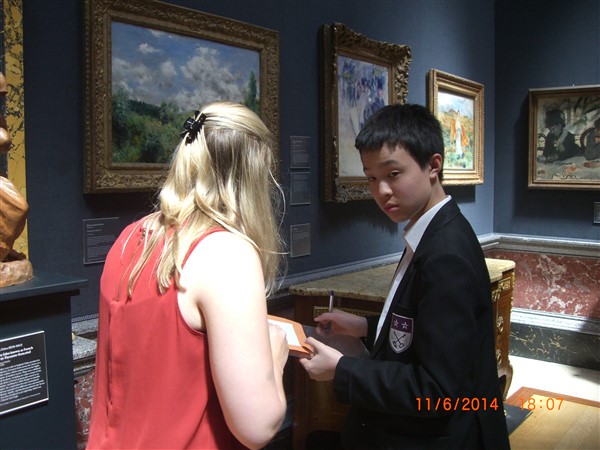 On 12th June, a group of 10 year 9 language students were lucky enough to enjoy a special visit to the Fitzwilliam Museum in Cambridge. As a school working in partnership with the Faculty of Education (University of Cambridge) we were invited to take part in a project being led by their trainee teachers, some of which have been working in our own languages department this year.
The students selected to attend were some of our most able linguists in their year group and this was an exciting opportunity, enabling them to participate in a range of activities in French whilst also learning about History and Art.
Mrs Soto who led the trip said "The students were exceptionally well behaved and a credit to the school. It was great to see them using their language skills and they learnt such a lot from the experience"
The group attended two workshops one about The Armoury and a second about Impressionist Paintings. They found the day really stimulating and picked up plenty of new language skills as well as historical facts and an appreciation of art which they can now express in another language!
At the end of the trip, Kimberley Gould said "I learnt about different impressionist artists such as Claude Monet and the artwork that they produced. I learnt that most impressionist work is based on the environment, doesn't usually feature people and everything in a piece is based on what was actually there at the time it was painted. I also learnt new French adjectives for describing the mood of these paintings."
Oussama Tourabi told Mrs Soto "The trip helped me understand more about the History and Art of the French, it also helped me in many ways, for instance, it improved my French vocabulary and it helped me get a better understanding of the old culture."
Our thanks go to the PGCE Trainees who organised such a stimulating day for the students.