Year 10's Recognised at Work Experience Awards Evening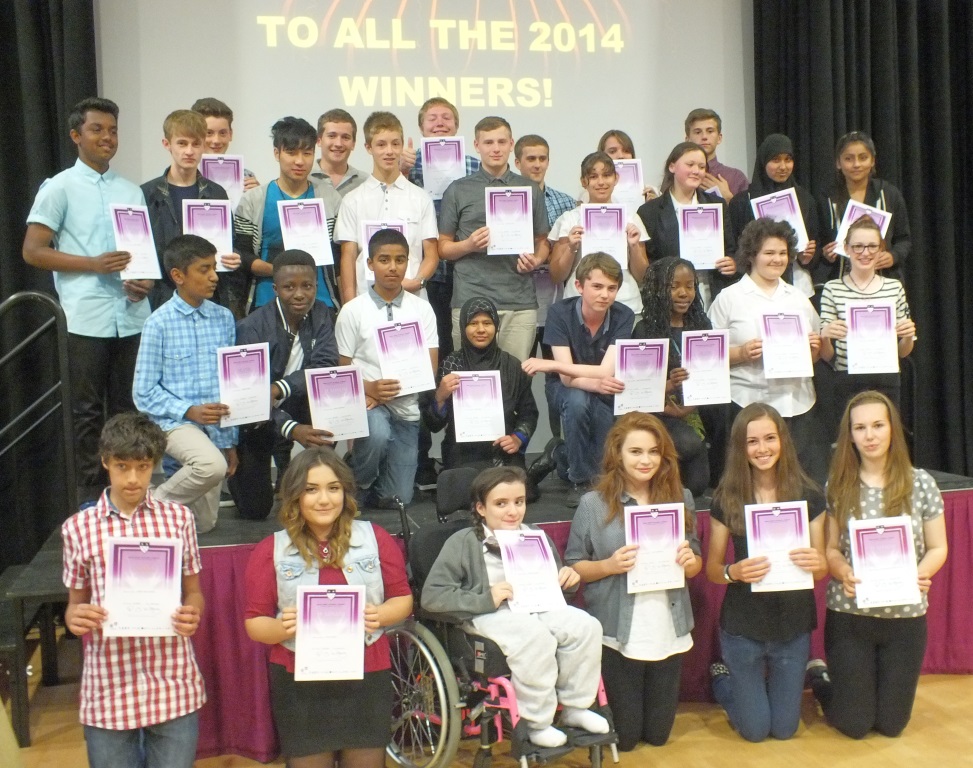 Once again Year 10 students and their families gathered to celebrate the success of the students' experience in a real work environment. Despite changes to Work Experience in other schools Jack Hunt, continues to be committed to offering our students two weeks in the workplace. As well as helping them with decisions about their future, the two weeks enable them to build self confidence, independence and to gain skills that will help them in their future careers.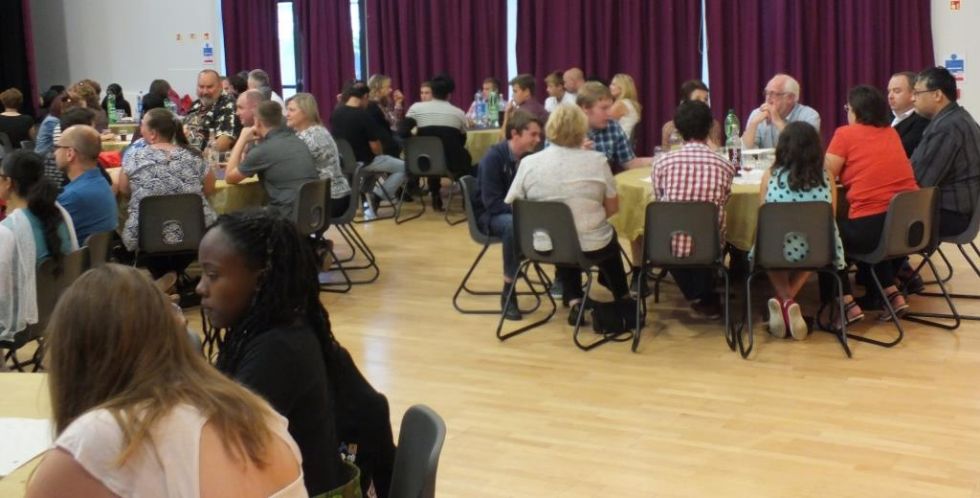 This year over 250 students took part working with 210 employers in the Peterborough and surrounding areas although some placements were based in London. The employers came from 53 occupational areas including Retail, Sports & Leisure, Childcare, Animal Welfare and Mechanics.
With over 160 of these students nominated by their employers for an award, it was a tough task to narrow down the shortlist to just 43. On Thursday 26 June students, parents, employers, staff and Governors celebrated the hard work and achievements of the students. All the nominated students have received a Senior Staff Award of 20 points and the 43 shortlisted received a Headteacher's award of 50 points, as well as a gift voucher, pen and certificate from Headteacher Mrs Kilbey at the event. See the attached list of winners along with some of the comments made by the employers in their nominations.
"We are very proud of the hardwork and commitment shown by our students during their work experience and it is great to hear such excellent compliments from the employers. Choosing the Award winners was a very difficult task but it makes it very worthwhile." said Mrs Lawrence, Head of PDE and Citizenship. "We would like to thank all the companies and employers that work with our Work Experience, we couldn't do it without them."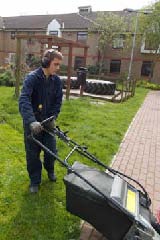 Daniel Harrod, who spent the two weeks working with the grounds maintenance team at Axiom had such a successful placement that as well as receiving a Platinum Award, he was featured in the company magazine. HR Assistant Kae Eddings said "he really has made a positive difference to us here at Cottesmore Close." Patrick Lane from the grounds maintenance team added "Daniel is a very likeable lad ..... He is easy to talk to and is such a keen worker, all the grounds team had something nice to say about him." Daniel said it ws the best work experience ever.
Deaf student, Naila Bibi said "It really helped my confidence, as I was learnt to work by myself covering for the TA. I was really nervous when I first started but soon realised that I could do the job which really boosted my confidence and independence."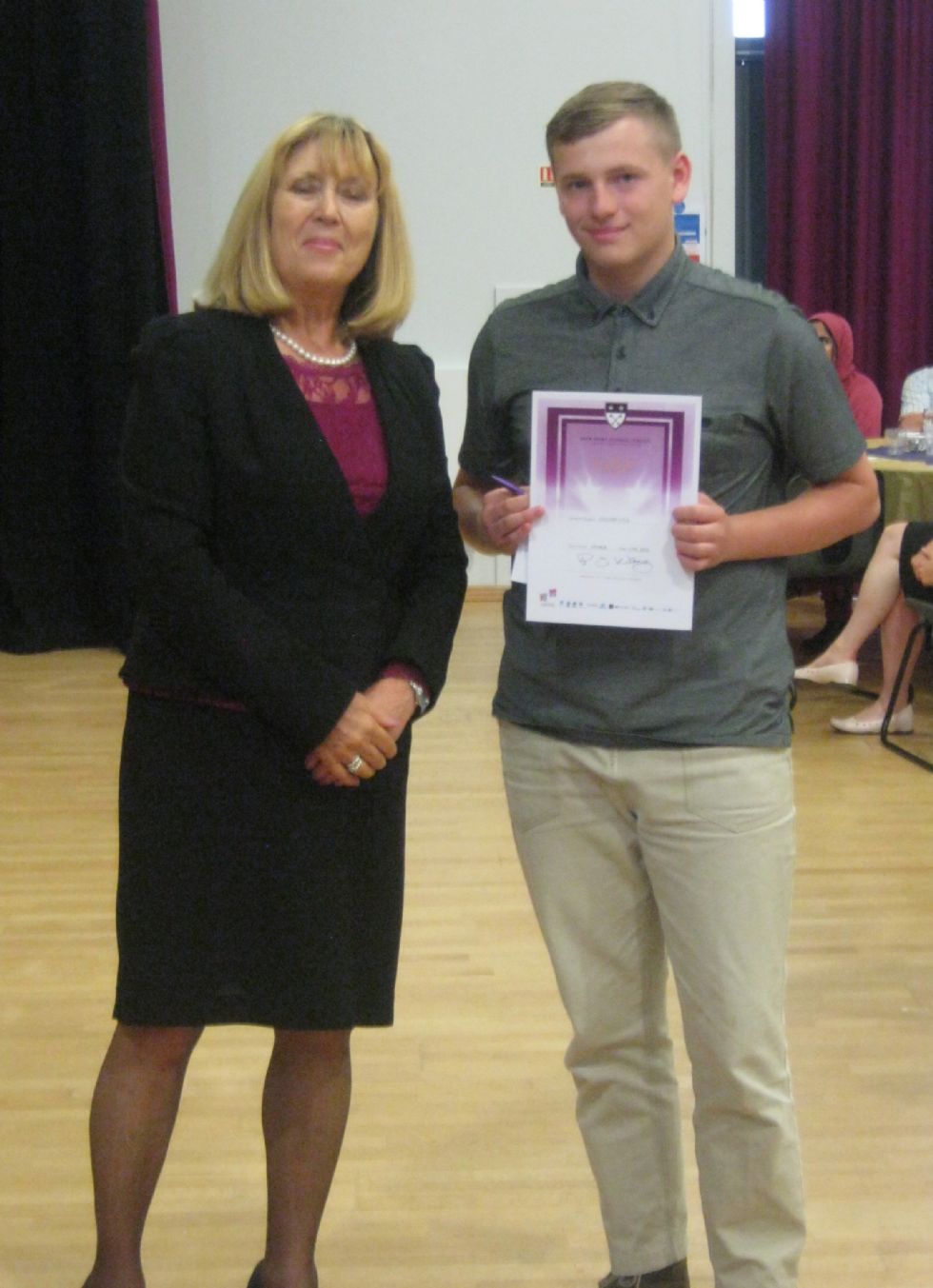 Despite working at Jack Hunt not being Callum Lyttle's first choice, he said "Working at the school was very challenging but I loved it. It was more physical than I expected but has really helped my leadership and organisation skills. At first the students didn't take me seriously but I overcame that and by the end they were listening to me and following my instructions. It has really helped my confidence and focus studying for my exams next year."
"I have never worked with the elderly before, it gave me confidence to approach people I didn't know, and they were genuinely nice people to work with which gave me confidence." said Nicolle Moyo.
"I really enjoyed the teamwork as well as working on my own initiative. The two weeks really helped me have a clearer idea about working and it has helped me to focus on what I need to do at school to be able to get the qualifications I need for the future." said Alex Williams. James Prange agreed saying "It has helped to make me more independent and to mature. It will really help me focus back at school."
Click here to see the list of Award winners and some of the comments made by the employers.