French Pantomime at the Cambridge Vélo Festival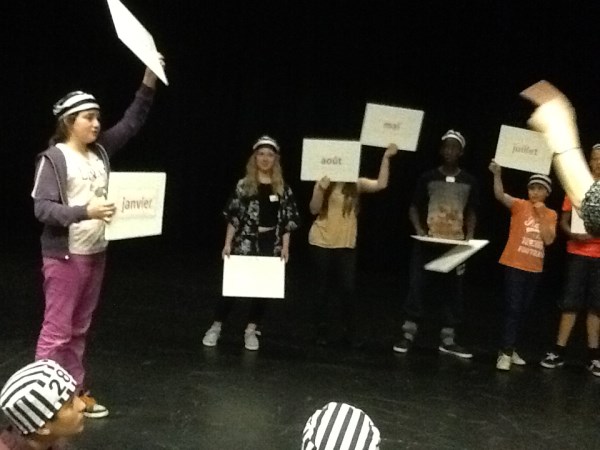 On Friday 11 July a group of 16 Year 7 and 8 students headed to the Mumford Theatre in Cambridge to perform a Pantomime, in French to a public audience. The event was part of the Cambridge Vélo Festival and was organised through Routes into Languages East who aim to promote the learning of languages through exciting and engaging activities.
Mrs Soto who arranged the trip, invited a handful of students to join her just four weeks before the performance which would bring together students from six schools across Cambridgeshire. As the lunchtime rehearsals began, word spread that something FUN was happening and the first few volunteers began to invite their friends to join. Before long, students who may never have been inspired by extra –curricular activities in languages before were dancing and singing in French and thoroughly enjoying the experience!
On the big day, the students gathered early at Peterborough Station and on arrival at the Mumford Theatre were treated to a performance of 'Pinot la Pantomime' by professional actors to show them just how it should be done before their final rehearsals to perfect theirs. The schedule for the day was jam packed, with rehearsals all afternoon and a quick tea-time break before they performed to their own live audience at 5pm.
The students' hard work really paid off. All the schools came together brilliantly to make the performance a real success with the enthusiasm on stage shining through. The Jack Hunt Students Russian dancing in Act 5 was particularly impressive!
Mrs Soto was exceptionally proud of the students and said "The more creative we are with learning opportunities that link into languages, the more we can capture children's imaginations. They will remember this as a positive and fun experience and when they return to a languages lesson they will undoubtedly be more prepared to try new things."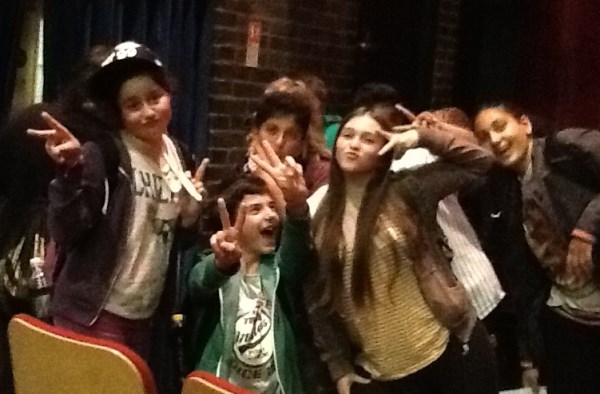 Although the day was exceptionally long and demanding on the students their feedback on the journey home was overwhelmingly positive. Rebecca Gray, Year 8 said "I think it was an exciting day because I have never done anything like this before. I found it a very good experience." whilst Amira Sarara, Year 7 told Mrs Soto "It was a lovely day and I think it's a great idea to learn French as you are singing" Joaquin De Santos, Year 8 said "I cannot wait to come back again next year!" and Aimee Herson, Year 8 said "It will help me in languages because I learnt new vocabulary and the songs stay in your head so you remember them."
Well done to all the students involved and our thanks go to the Routes into Languages team for organising this fantastic learning experience for our students.