Students Rewarded on Celebration Day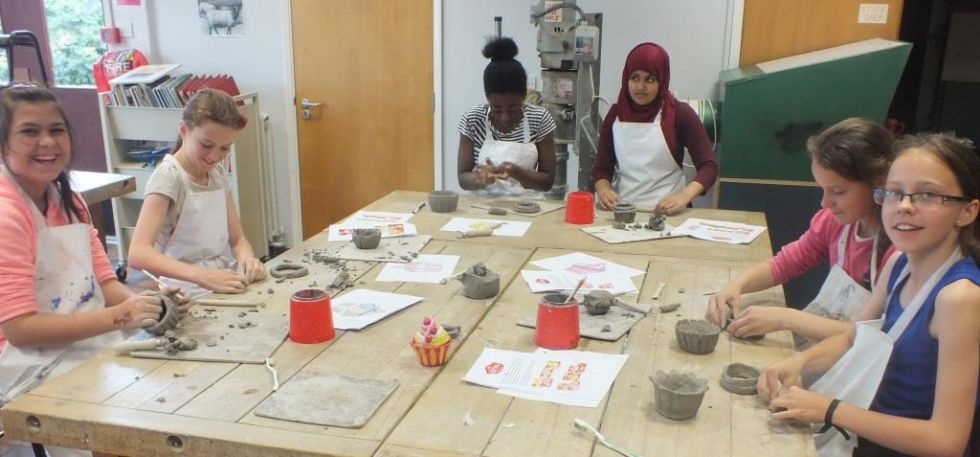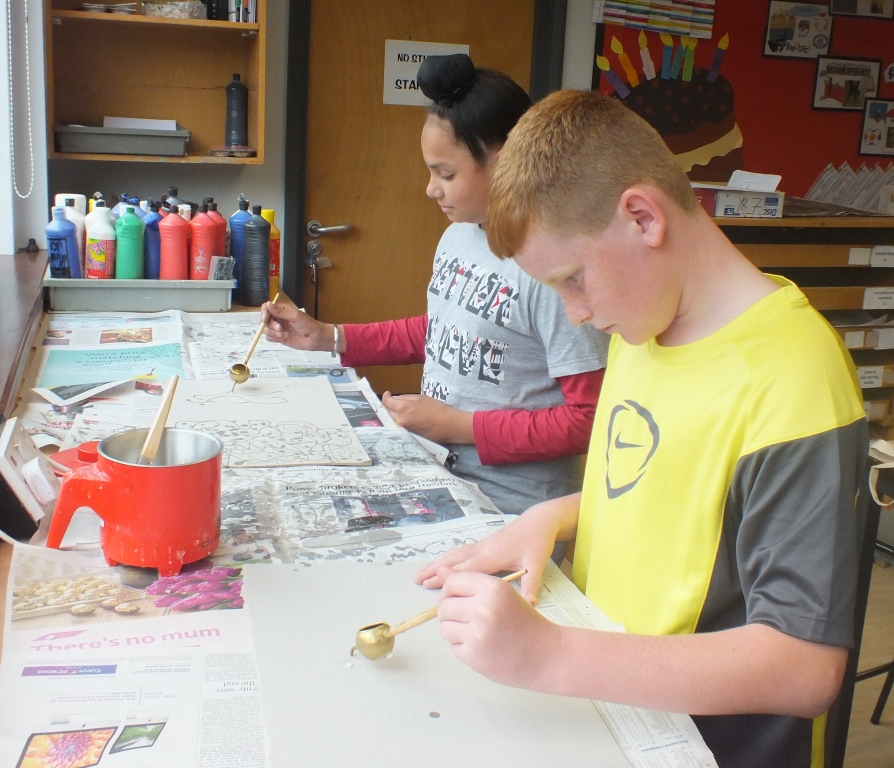 In the lead up to the Summer holidays and as we near the end of this academic year, students and staff enjoyed our 8th Annual Celebration Day. Throughout the year, we praise and reward our students to help reinforce our values and expectations, as well as recognising students' achievements. Celebration Day is a chance to say a really big 'Well Done and Thank You' to all our students by giving them the opportunity to try new activities or select an out of school trip.
Activities going on around the school ranged from sports such as football, cricket, badminton and waveboarding, to arts and crafts including bagmaking, cross stitch, knitting as well as batik, pottery and jewellery making. As ever Mr Keber's scrapheap challenge in D&T was a great success. Also this year there were 13 trips out which included visits to Drayton Manor, Chessington, Alton Towers, Hunstanton and Butlins at Skegness.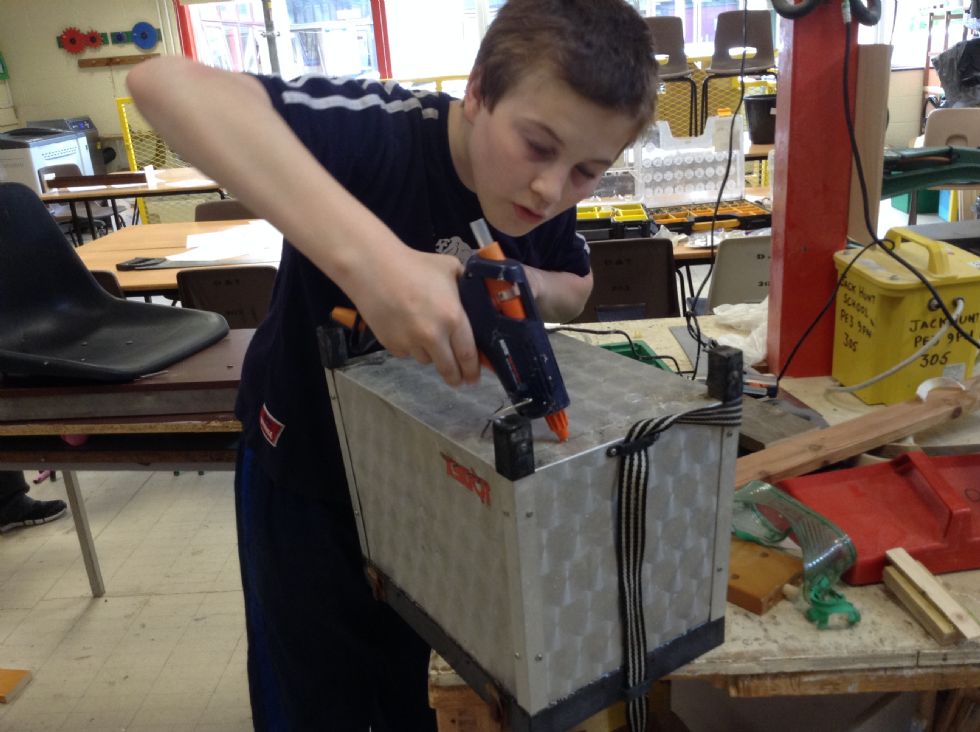 Mr Keber ran the ever-popular Scrap Heap Challenge where students, in teams of 3, designed and built something that enabled them to carry one team member around a course without touching them and without that team member touching the floor, using donated scrap materials. This year the challenge was made more difficult because they also had to carry a bucket full of water. The winning team was the one that had the fullest bucket after 15 minutes. There was much hilarity but the challenge was taken very seriously, with the winning team being awarded medals made by Mr Keber. Also going on in D&T was cupcake cooking and a range of sewing crafts including transforming old jeans into handmade bags, cross stitch and crochet.
The art department was also hive of activity with batik, t-shirt art and clay sculpture all going on. This year in Miss Henning's Batik workshop students created their own designs for cotton bags. They used the batik technique to draw these onto the bags and then painted them with fabric paints. They also designed a T-shirt and used fabric pens and crayons to draw these on. Miss Henning said "They all enjoyed the Batik and said it was easier than it looked. They liked the fact that they had their own bag and t-shirt to take away with them at the end – some were made for presents for their family." There were also two clay sculpting groups, one creating beautiful cupcake sculptures and the other a diverse array of Minions. Adding to the crafting theme was a Kuminho workshop, run by Donna, from Riverside Beads, Market Deeping incorporating colourful braids and beads to create bracelets and keyring fobs. The students were so engrossed in the activity they didn't want to stop for break or lunch! Arts and hobbies were also the theme in the Library, with K'nex modelling, shell crafting and jigsaw puzzles being just some of the activities lead by Mrs Mann and Mrs Keating.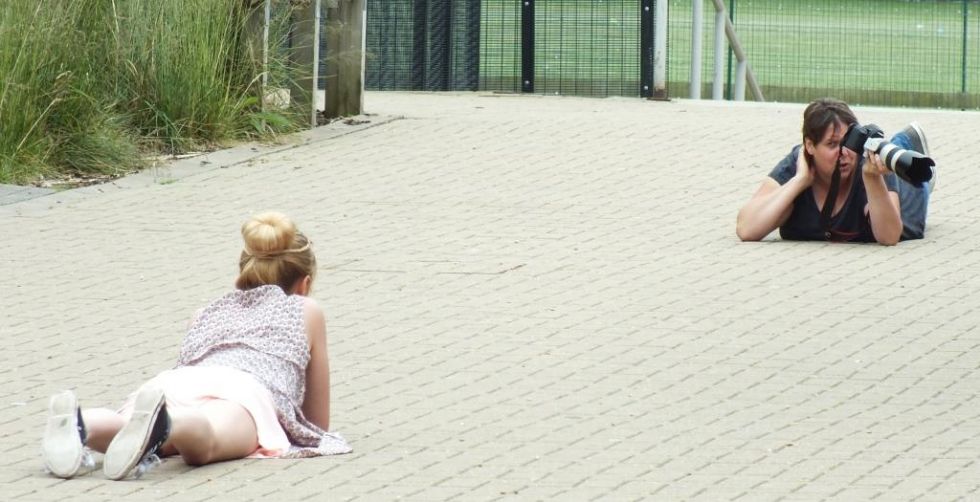 There were thirteen trips out of school across all years. Over 180 Year 8 students went to Chessington World of Adventures in Surrey. The children had a fantastic day exploring all Chessington has to offer, whether it was the animals or the theme park and all the while the rain held off. Mrs Pidoux, who led the trip said "We were very proud of how the children behaved throughout the day, making it very enjoyable." 117 Year 9 and 10 students descended on Butlins at Skegness where they enjoyed all the activities especially the extensive swimming pool facilities and once again the trip to Wicksteed proved very popular with over 150 students taking part.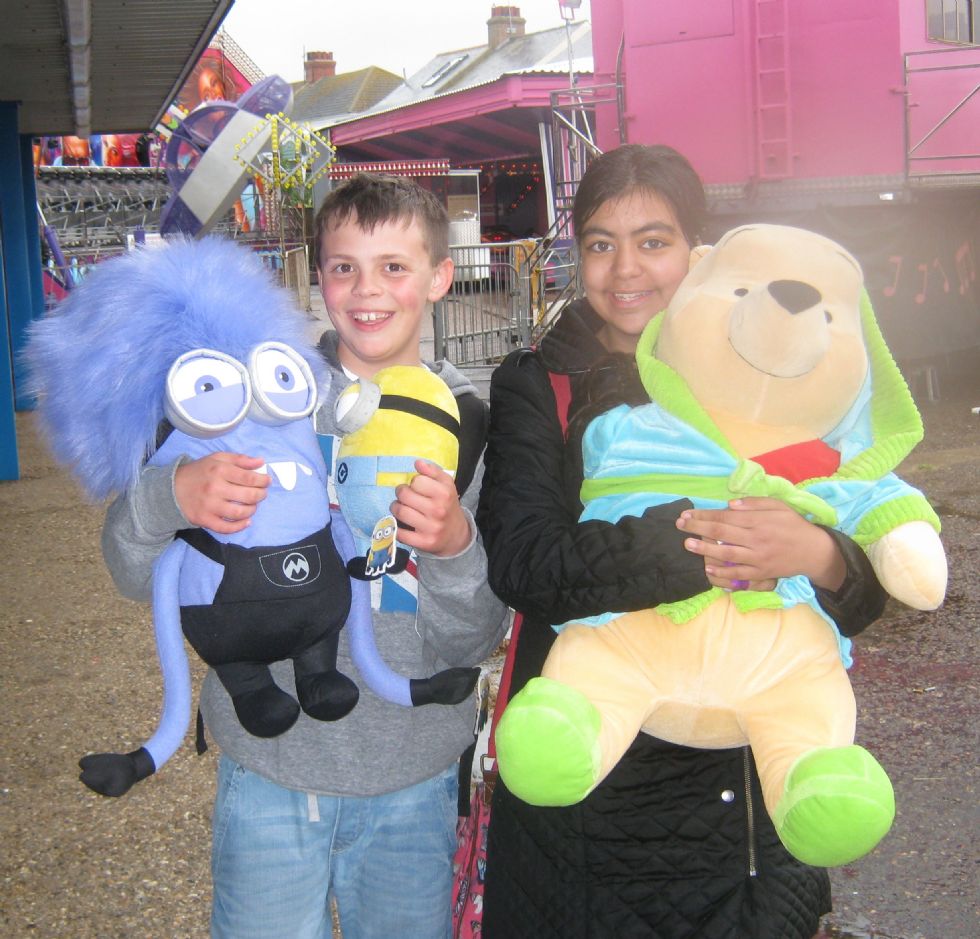 For Year 7s in Hunstanton, it was a wet and soggy day, but everyone had a great time!!! Students walked on the beach and paddled in the sea, despite the weather. There was a visit to Blackbeard's Crazy Golf, indoor swimming and lots of arcade activity including all the fairground attractions, where much teddy bear winning went on. The best attraction of the whole day, however, was Mr Gregory in his union jack shorts and t shirt (yes, despite the weather…………'he is a British holidaymaker you know')!!!!
Celebration Day is an important in day in our calendar and we hope that the students have as many great memories as the staff from this year. Well done to everyone involved in organising the day and thank you to everyone, students and staff who made the day an astounding success!