Students Shortlisted for Evening Telegraph Education Awards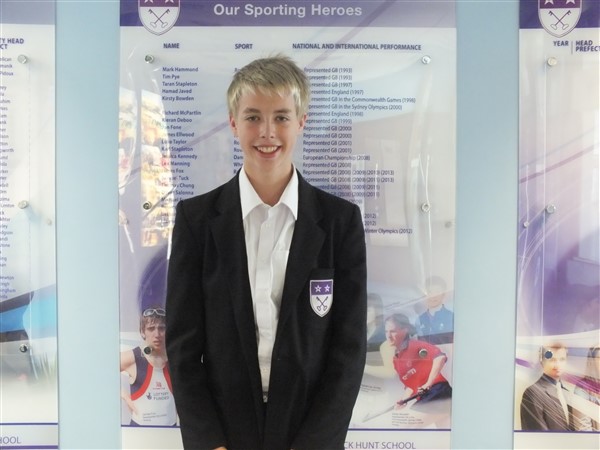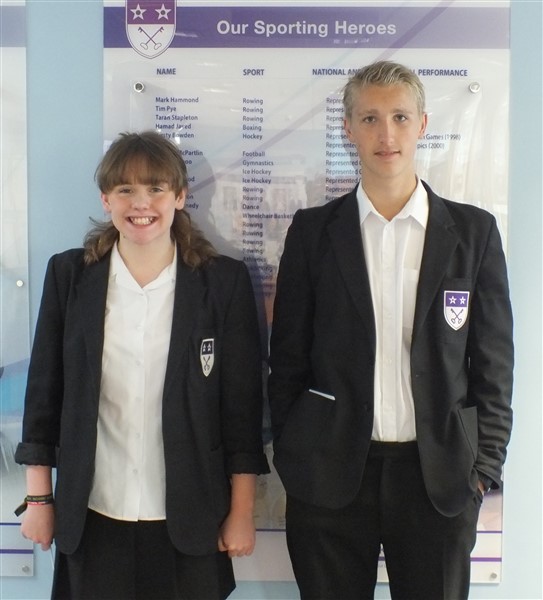 Three Jack Hunt students, Daniel Leigh (Yr10) Katherine Brown (Yr 9) and Jamie Scholes (Yr 9), have been shortlisted as finalists in the Outstanding Sporting Achievement Category of the Peterborough Telegraph Education Awards, for their swimming success.
All three students who swim with City of Peterborough Swimming Club have taken part in the National Schools Swimming Competition and the British Gas ASA National Championships held in early August at Ponds Forge in Sheffield. These National Championships are the highlight of the national junior swimming calendar with more than 2000 swimmers taking part over the five days.
Katherine, in her first time taking part in this competition, swam in the 400m Individual Medley and 400m Freestyle in the Junior Yr 8 & 9 age group. She came third in both races with a time of 5 mins and 6 secs in the medley and 4 mins 28 secs in the Freestyle. Katherine, who trains for 16 hours a week, came third in both her 400m races in the Junior Yr 8 and 9 age group, in her first time of competing at the National Schools Competition
Jamie who also competing for the first time in the Junior age group at the National Schools competition, won the 200m Backstroke with a personal best time of 2 mins 11 secs, making him 2nd fastest in the UK for this age group. He also finished first in the Junior boys 100m Medley Relay (swimming backstroke) and finished 6th in the 200m Butterfly.
Daniel was competing in the 200m freestyle (he came 6th) and the 400m Individual Medley (came 7th) and was also part of the Relay team with three Year 11 boys (came 5th). He was competing at Intermediate level (Year 10/11) so was one of the youngest competitors at this level. Daniel said " I wasn't expecting to get the opportunity to compete this year as I am only a Year 10. It was great experience, the rest of the team were very supportive and actually it was quite a relaxing environment. I will hopefully be entering next year which will give me the opportunity to do even better."
Dan usually trains for about 18 hours a week but with his GCSE's coming up next year he will reduce some of his training to focus on them. Dan said "There are students who have already done their GCSEs at the swimming club who I can talk to. It is important that I get the balance right and plan my study and training - so as I get closer to my exams I will reduce my training to make sure its manageable."
Nominated by Miss Jeal, Head of PE, she said "All three students are very dedicated to their sport as well as their education, fitting their training sessions around their school commitments. Daniel Leigh will be juggling his swimming with GCSEs this year, so it will be a very busy year for him. We are very proud of their hard work and achievements."
All three students have been invited to the Awards Evening to be held at the Key Theatre on Monday 15 September hosted by director of the Key Youth Theatre Paul Collings. We would like to wish them the very best of luck….