Spooky Activities at Half Term Holiday Club - Book Now!

Once again, the Community Education team have joined forces with Vivacity to offer an action packed week of holiday activities for 7-11 year olds. So, don't let your children get boredover the holidays - book now, prices start from £3.00 per session.

Vivacity are offering 3-days of activities on Monday 27, Wednesday 29 and Friday 31 October. Activities range from sports on Monday including Basketball, Netball, Dodgeball and the ever-popular swimming with inflatables, to a Disney activity themed day on Wednesday including Robin Hood Bows and Arrows, Disney design and drama workshops. On frightening Friday (Halloween) the sessions range from Horrifying Hip Hop to Creepy Crafts and Scary Skating. To book your place on the Vivacity sessions contact Lee Barsby at lee.barsby@vivacity-peterborough.com or on 01733 864754.
Also focussing on the Halloween theme, there will be a 2-hour Spooky Drama workshop for 4-7 year olds run by Amy Barrs on Thursday 30 October from 10-12pm. Complete the booking form below.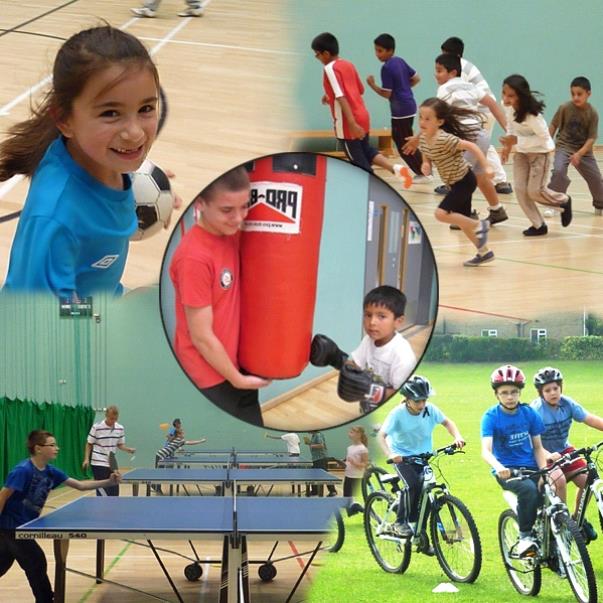 Steve Fox will also be running his ever popular 2-hour improve your cycling sessions on Tuesday 28 and Thursday 30 October from 10-12 noon. (All equipment is provided) To book contact Steve directly on 07702 051244 or at intouch@thorpe-ventures.com.
For more details of the activities, download the Flyer. Book now, come along and join in the fun!