Jack Hunt Students Support Flourishing Primary School Sport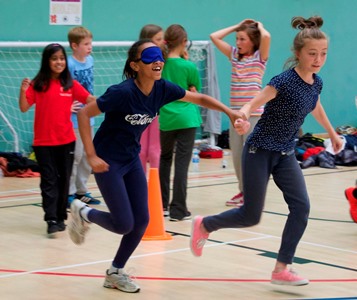 Pupils from Thorpe, Longthorpe, Gladstone, Middleton, Sacred Heart, All Saints, Highlees and Ravensthorpe Primary Schools have teamed up with Jack Hunt School to ensure they continue the Olympic Legacy and are getting the most out of PE and Sport.
Sporting competitions and festivals are regularly organised for all primary year groups with pupils able to participate in Kingball, Netball, Dodgeball and multi-skill events. Each week more than 80 year 5 and year 6 students participate in a school football league which is organised and refereed by Jack Hunt students. The success of this has been amazing with the pupils able to have regular fixtures where they can represent their school, develop their skills and team work skills.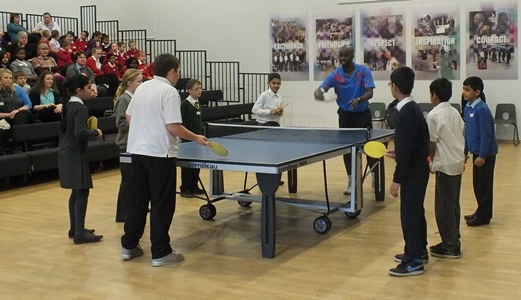 Key Stage 2 Primary pupils (Years 3-6) and Jack Hunt Sporting Ambassadors are working together to ensure the Olympic Legacy of "Inspire a Generation" is not forgotten through legacy challenges which pupils have to complete during the year. Year 5 pupils have also been given the opportunity to complete a leadership course enabling them to support their fellow pupils during break and lunch times.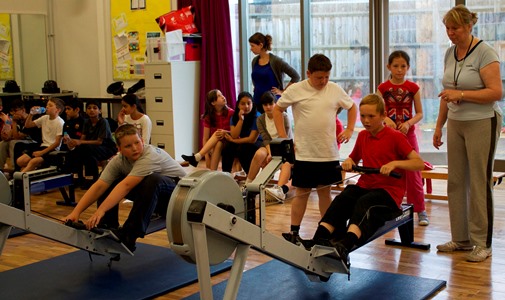 Pupils have been able to meet and learn from elite sporting performers and role models to help inspire their own sporting journeys. Former Commonwealth Gold Medalist Gareth Herbert led a table tennis master class, Olympian Goldie Sayers shared her experiences of competing in the javelin at a major games and more recently Paralympian Sam Ruddock gave an inspiring speech at the annual Sports Awards evening at Jack Hunt School.
We are always looking to find new and exciting sports to encourage greater participation and the range of sporting experiences has been expanded with pupils able to try sailing and canoeing at Rutland Water and soon indoor rowing will be hitting all the Primary schools as we hunt for the next Kath Grainger or Steve Redgrave.