Year 9 'Dreams and Aspirations' Choices Information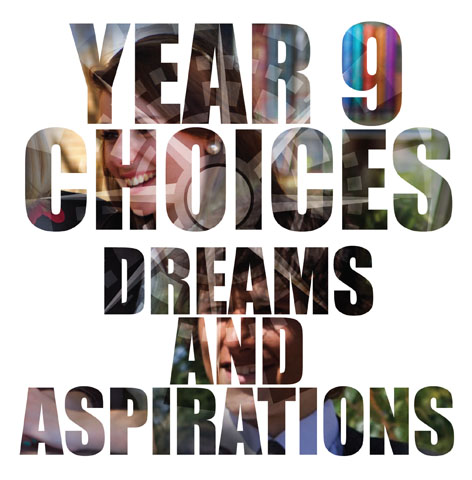 January and February are important months for Year 9 students as they embark on their Options choices. Students will be given their 'Year 9 Choices - Dreams and Aspirations' Booklet in PDE lessons held during week commencing 19 January and the booklets can also be downloaded.
Then, following the Parents Evening on Tuesday 20 January, the students will have the Options process explained at a special extended assembly on Friday 23 January. This will be followed by presentations from members of staff who teach subjects new to Year 9 students that can be selected for study in Year 10 and 11.
On Tuesday 27 January at 6.30pm parents and students are invited to attend the
Options Information Evening
hosted by Mr Gilligan, Deputy Headteacher, responsible for Curriculum. The 'Dreams & Aspirations' presentation summarises the options available and outlines the whole process of choosing subjects and courses for study in Year 10 and 11.
Important Diary Dates:

Monday 19 - Friday 23 January

Options Booklets distributed to Year 9 Studeent in PDE Lessons

Friday 23 January
P5 & 6

Options assembly and 'new' subject presentation for students.

Tuesday 27 January
6.30pm

Options Information Evening 'Dreams and Aspirations', for parents and students.

Friday 13 February

Deadline for return of Options Form to Personal Tutors