Football Legend David Dein Inspires Students in the GCSE Run-up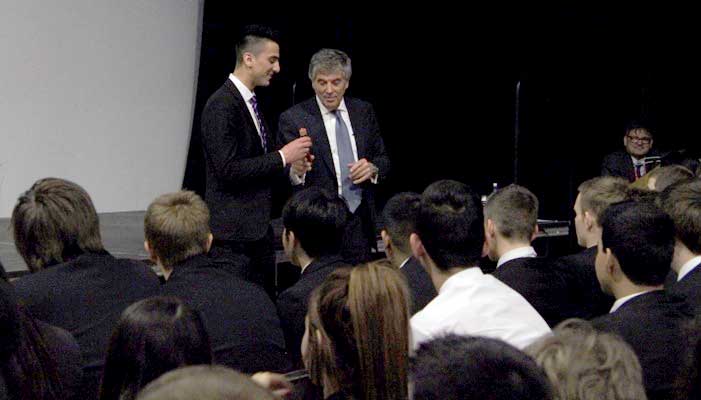 One of the founders of the English Premier League came to Jack Hunt on 23 February to talk to our year 11 students about his life in business and, in particular, his achievements in football - courtesy of Speakers For Schools. He left the students with food for thought as they approach their GCSE exams in the summer.
David Dein joined the board of Arsenal FC in 1983 and became its Vice-Chairman that year. It was David that brought Arsene Wenger to the club in 1996 and during his time, the club won 18 trophies. He was one of the architects of the Premier League and has been instrumental in changes to domestic and international football such as the introduction of goal line technology and the use of 9.15 spray for free kicks.
David spoke about the growth of the Premier League brand and the desire the creators had to become the best in the world. This was likened to the importance of students becoming the best version of themselves they can be, taking pride in everything they do.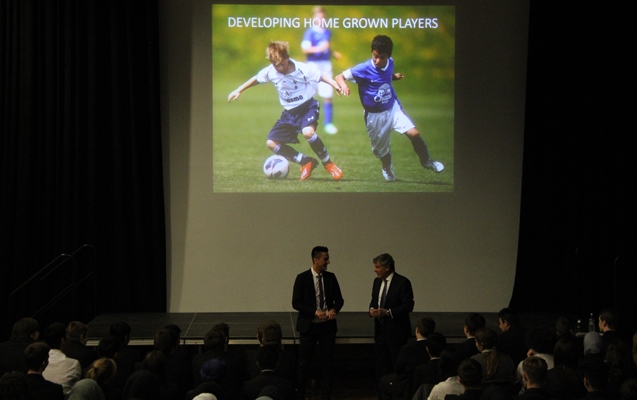 With a willing student volundeer, Azizullah Sharifi (11MDRE), David demonstrated the importance of teamwork in life. In addition – and much to the horror of Mrs Kilbey - he also demonstrated the 9.15 spray on the floor of the Assembly Hall. Thankfully, the threatened three month timescale for vanishing lasted just a couple of minutes!
David answered questions honestly and with good humour – telling some very good jokes. He was very well-received by students, many of whom waited behind to take selfies and ask further questions.
Year 11, remember to live life like the turtle: you don't get anywhere without being brave enough to stick your neck out!