Cultural Experiences in Barcelona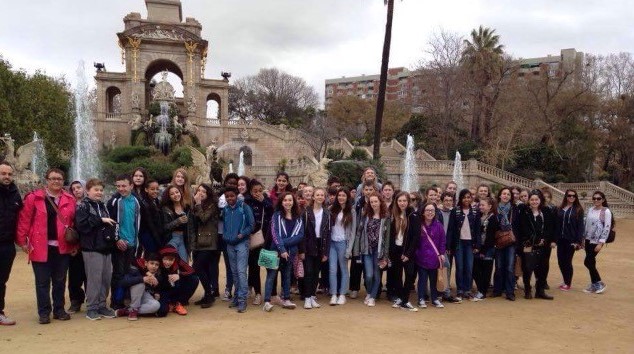 This year's trip to Barcelona for Year 8 and 9 students was a resounding success as well as an experience to remember for the students and the accompanying staff. In the early hours of Tuesday 3 March, 49 students and 5 teachers (Mr. Keber, Dr. Stopp, Mr. Barrick, Mr. Latorre and Mrs Soto) all sleepy yet excited, set off to Gatwick airport to board the BA flight to Barcelona. After a long and gruelling day, they arrived at the youth hostel and, once room allocation was sorted, joyfully went for a deserved rest on the beach.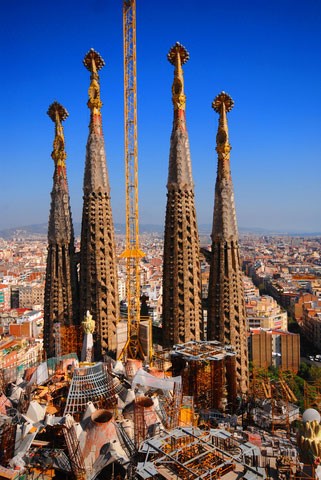 On the next day, they went strolling through the old part of the city. Despite the heavy rain, the students enjoyed discovering the famous "Barrio Gótico", the "Plaza Cataluña' and "Las Ramblas". This was also the perfect opportunity for them to practise their Spanish speaking skills as, after a visit to the 'Museo de Historia de Barcelona', they were left to go shopping in groups.
After lunch and another visit to the beach, Thursday was spent visiting the amazing "Sagrada Familia" cathedral, designed by Gaudí. Started in 1882, Barcelona's world famous landmark will be finished by 2026, nearly 150 years after work began. Gaudí became involved transforming it with his architectural and engineering style, combining Gothic and curvilinear Art Nouveau forms.
On Friday, the group enjoyed an exciting tour of the "Camp Nou" - the home of Barcelona FC, which included the Stadium, the FCB Museum, Messi Space and the Multimedia Centre.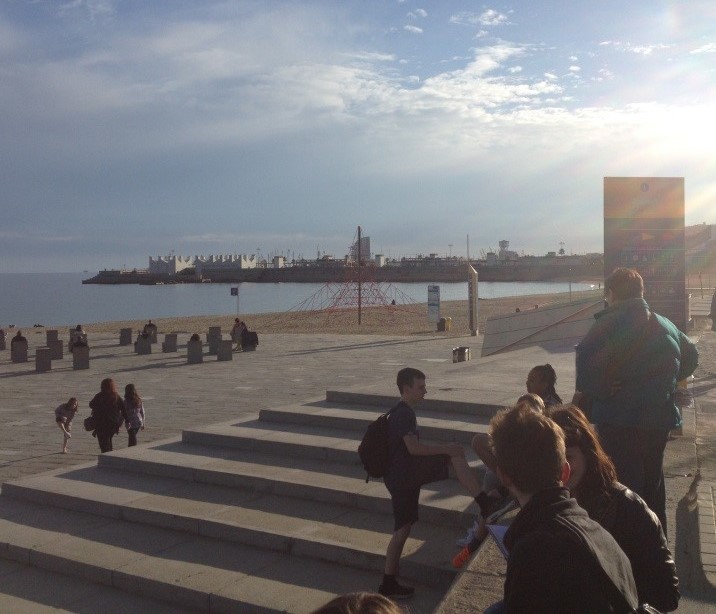 "From what I could see and hear, the students had a brilliant time visiting one of the most vibrant cities in the world," said Mrs Soto "They were a pleasure to be with, as they fully embraced the Spanish culture, taking every opportunity to use their Spanish speaking skills. The trip has given them an excellent insight into the Spanish way of life and culture. This experience will undoubtedly prove invaluable to their learning of the Spanish language."