Our China Legacy Continues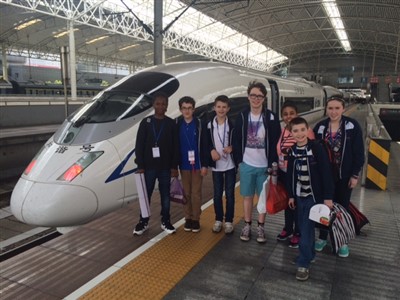 On 10 April an excited group of Year 8 and 9 students, with Mr Smith and Mr Barwise, departed for Shanghai on the annual exchange with The Gold Apple School. Once again the ten days was packed full of activities, from teaching Chinese students and sharing English culture to organising sports activities, experiencing Chinese culture, shopping and exploring. This year the students also got to travel at over 300km an hour on the famous Bullet train when they visited Nanjing University and once again, the students had the opportunity to experience Chinese family life with a homestay at local families.
Eugenie Shevlin, Year 8, said "I really enjoyed my homestay, the house I stayed in was really big and the family were really kind. On the Saturday morning, we visited a really good local market where I enjoyed bargaining with the vendors, we then went out to dinner in the evening which was really nice. We spent Sunday at a local fun park near a beach – it was really good because I am scared of heights but we all challenged ourselves to do things we were scared of so it was a great day"
"Going to China wasn't like a normal school trip, it really gave me a different perspective on life in China and with all the activities we did it really helped me to start thinking about what I would like to do in the future. Doing the teaching and sport taught me a lot about myself and Mr Barwise said I had really good leadership skills which I didn't realise."
To learn more about this year's trip please visit Mr Barwise's daily blog.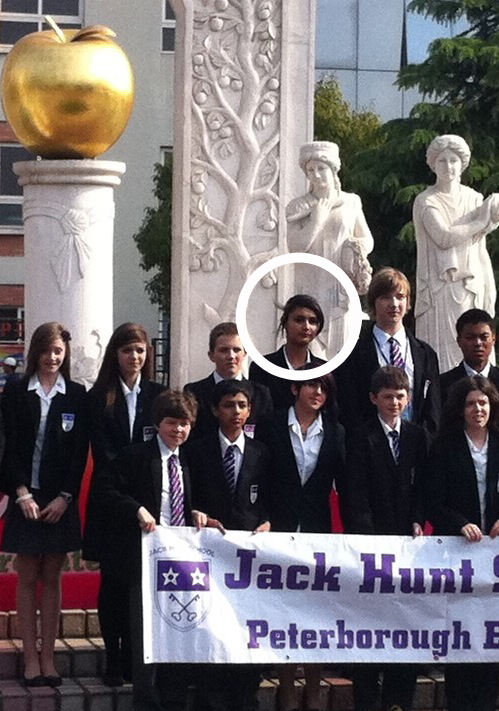 Year 13 student and Deputy Headgirl, Megan Reddy, was part of the first group of students that took part in an exchange visit to the Gold Apple School in Shanghai in 2011-2012. She enjoyed the experience so much that she knew she wanted to travel more and even return to China. Megan had already planned to take a gap year before starting University and was planning to travel but when the opportunity came up to spend her year in China studying Mandarin at Nanjing University – it was too good to miss.
She completed her applications in December and was awarded her place in February this year. Megan is the first Jack Hunt student to take up the gap year opportunity and she is now going through the tough visa application process. Everything should be finalised in June, ready for her to start at the beginning of September.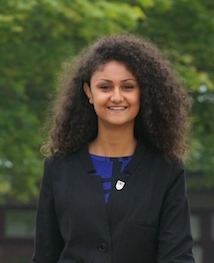 Megan will spend the year as an international student at the University studying Mandarin for foreign students. She has already had some tutoring in the language – back when she was in Year 9 before embarking on her first trip to China and joined this year's participants brushing up skills. The course will also enable her to spend time doing an internship teaching English to Chinese students and shadowing experienced language teachers.
While there she will be living in student accommodation, which will give her an opportunity to fully experience Chinese student life and culture. At the end of the course there is also a 3-4 week programme of organised travel for the students to practise their language skills, explore the vast country and immerse themselves in the culture.
Megan said "China is such an exciting country, this is an amazing opportunity for me to learn and use the language and to really experience the culture and lifestyle. I am really looking forward to starting in September."
We wish Megan the very best of luck.