Sumayya Helps Drive 'Equality in Sport'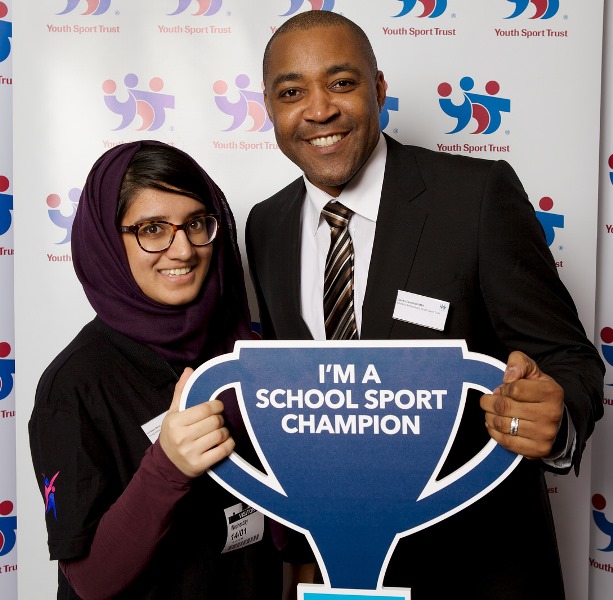 Last year Year 13 student and Young Ambassador, Sumayya Manji together with fellow student Lewis Tuck (also Year 13) were invited to become members of the UK Young Ambassador Steering Group for the Youth Sports Trust. The Steering Group is made up of Young Ambassadors from around the UK who get together three times a year to discuss, debate and influence the delivery of the programme to 4000 other Young Ambassadors driving to get more young people active and involved in sport and living healthy lifestyles.
Sumayya has already started working with six other Sixth Formers from across the UK on the Equality sub-committee. They are looking at ways of getting girls more involved in sport with the 'This Girl Can' campaign and equality in sport for disabled youngsters. One of the members who is disabled is also looking at how disability sports can be integrated into mainstream sport in schools bringing able-bodied and disabled students together to enjoy sport together.
Back in January Sumayya joined other Young Ambassadors and leading sports personalities including Darren Campbell (photographed with Sumayya above) at the House of Lords to launch the YST Sports Manifesto (see below) lead by member, Baroness Sue Campbell. This was followed in March with a meeting of the Equality sub-committee where the Ambassadors started work developing a booklet offering guidelines for planning and holding an event encouraging young girls to take part in sport and to develop equality in sport. The Booklet will be launched at YA Conferences for Young Ambassadors across the UK.
Sumayya's next meeting will be in July.