Senior Rounders Team Round off a Winning Week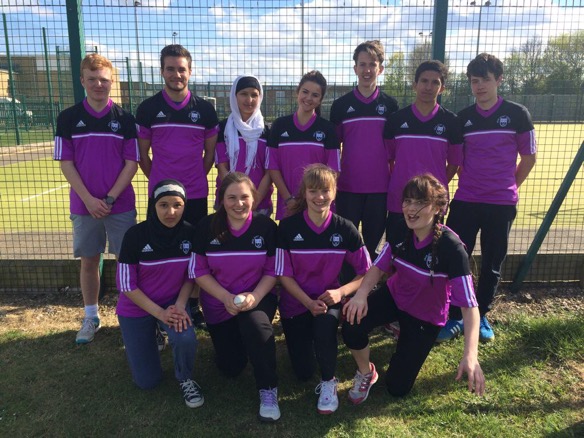 The team, made up of Year 11 and 12 students took part in the Senior Rounders Tournament held at Sir Harry Smith School on Tuesday 28 April.
The students competed against Kings, Voyager and Sir Harry Smith. They won 3 games and drew against Kings. This meant that Kings and Jack Hunt were tied on points, so the officials then went through and looked into the number of rounders scored by each of the teams. Jack Hunt came out victorious, scoring more rounders than Kings in the tournament.
The team were a credit to the school and worked really well together to outwit their opponents. Well done to everyone.
Congratulations to the all team:
Lawrence Acosta Paxton; Lobna Azoui; Zineb Azoui; Sam Bates; Adam Clarke; Josh Higgins; Harriet Little; Olivia Nunziata; Edith Prosser; Elisha Reid; Oscar Sadicot.