An Entertaining Farewell for Year 11
It is that time of year again, when we bid our Year 11 students a fond farewell. Once again the they were treated to a celebratory assembly led by Deputy Headteacher, Mrs Simpson Holley and Head of House, Mr Blant. Entertainment for the assembly began with a fantastic performance from 'Classical Reflection', Peterborough's very own twin vocal group who appeared on "The Voice". This was followed by traditional African dancing from Amandah Makoni, Ife Komolafe, Uhupa Hangero and Nicole Leitch, led by Jessica Pedro. The Staff Choir performance this year was an arrangement of Katy Perry's Firework, by Miss Hardy.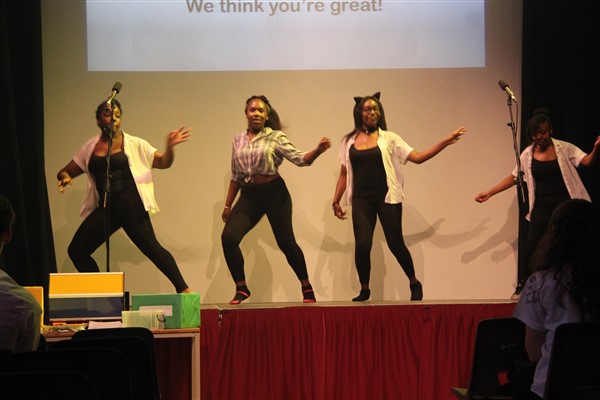 Every year the staff ask themselves a 'What if?' question – this year's was "What if we watched too much TV?". The result was the anuual staff tv show, a version of 'Gogglebox'.
This year's guest speaker was local entrepreneur Nuran Ahmed who appeared as a candidate on 'The Apprentice' TV Series. She shared their experiences about appearing on national television and gave the Year 11 students encouragement for their future success, whatever they choose to do.
Interspersed throughout the assembly were prize-winning opportunities for the Year 11 students in the raffle ticket draw. Throughout the year students have earned raffle tickets for excellent attendance at both school and at extra study and revision sessions to recognise their commitment and hardwork. Prizes on offer included iPods and Amazon vouchers, many of which were donated by our generous sponsors, Vision for Education.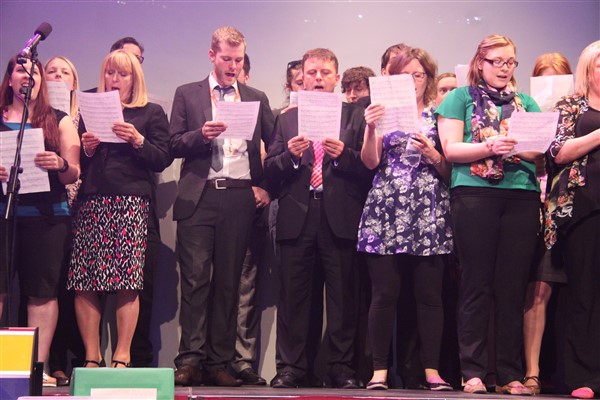 The whole event was rounded off with a film showing highlights from the previous five years and a gift of a Year Book for every student.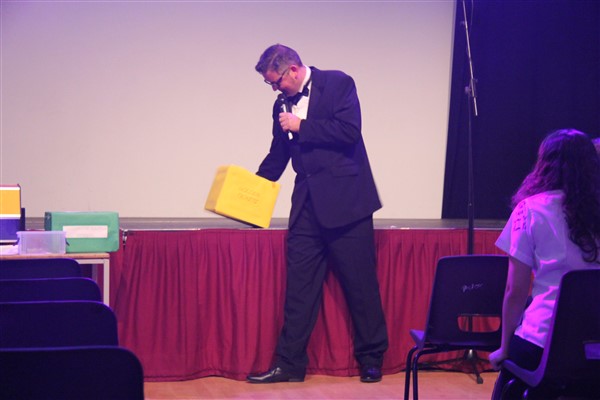 "We are incredibly proud of our Year 11 students", said Ms Simpson-Holley, "they have been extremely important members of our school community, being role models for younger students. They have worked hard, attending Saturday Schools putting in extra work whenever it has been required and always with a smile on their faces. We now look forward to a sunny results day on 20 August and 'watching' many of them as start their new journey in the Sixth Form in September."
We wish all our Year 11 students best wishes for their future whatever they chose to do.