Peterborough School Council Conference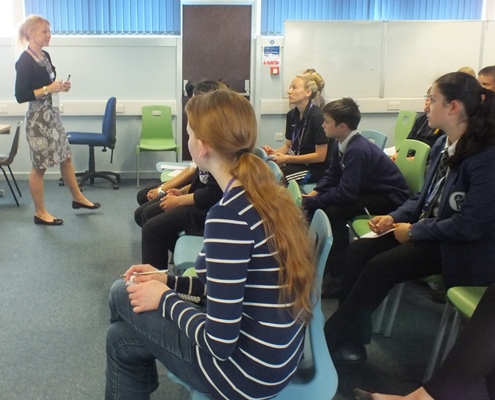 The Jack Hunt Student Council were delighted to welcome the seven other schools councils who attended the Conference on Friday 19 May. More than 50 delegates attended the conference including staff and students from from Ormiston Bushfield Academy, Hampton College, Neal-Wade Academy, Sawtry Community College, Stanground Academy, St John Fisher and The Voyager.
The aim of the conference was to look at the role of the Student Council in the school and wider community. The attendees were given a presentation by the Youth Council Chair and the Youth Parliament Candidate, who spoke about their role. They also talked about what the students can do in Peterborough to get more involved and how to get their voice heard. Many of the students were inspired by the presentation and signed up to get more involved.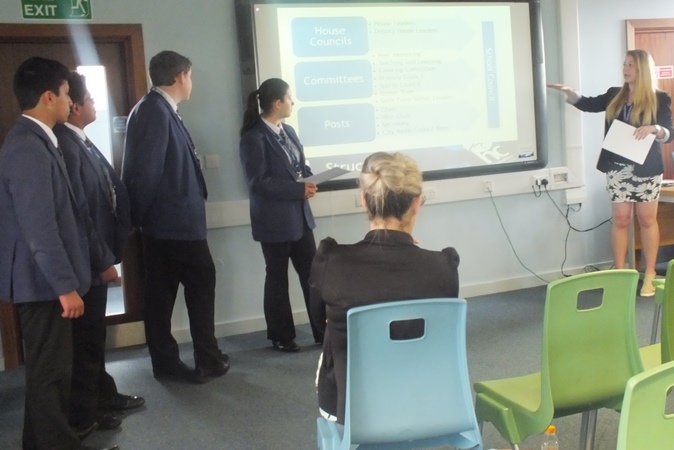 Sergeant Susie Tinsley, from the Safer Peterborough Partnership, also explained its role in the community before students were given the opportunity to discuss problems in the community that affected them and the ways they wanted to get involved in helping to resolve them.
After lunch each school gave a short presentation about their school council, how it was run and what it did for the school. The students then spent an hour in mixed school groups discussing topics such as uniform; behaviour; rewards and charity fundraising events. They were able to swap ideas and share how things are done in their own schools.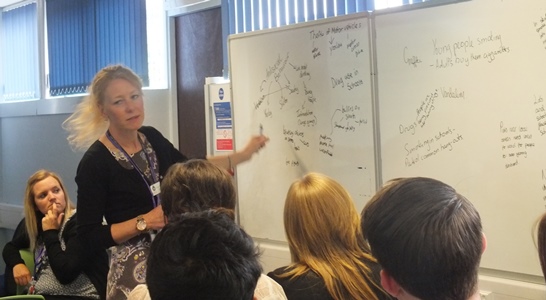 At the end of the afternoon all the delegates and guest speakers were given evaluation forms and Sergeant Tinsley commented that "all the young people were engaged and enthusiastic and a credit to their school"
One of teachers said "it is a really good experience for both students and teachers to share good practise"
Miss Green, who organised the event with the Jack Hunt Student Council said "We were delighted with how the day went as it achieved all our aims and overall, exceeded our expectations. The students were able to find out more about how they can contribute in the wider community and, had the opportunity, in the discussion groups, to not only meet students they didn't know, but also to share and gain new ideas and ways of doing things."
Visit the Gallery to see more photos from the Conference