Year 6 Students Enjoy a Taste of Secondary School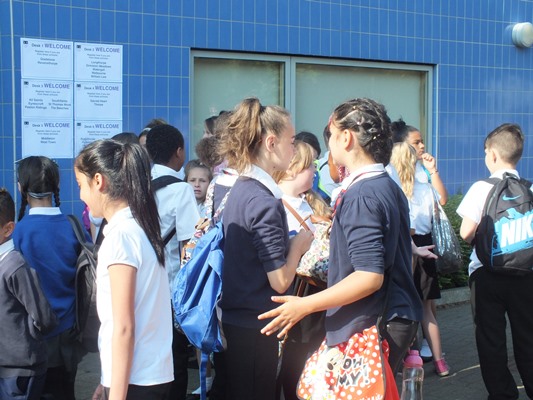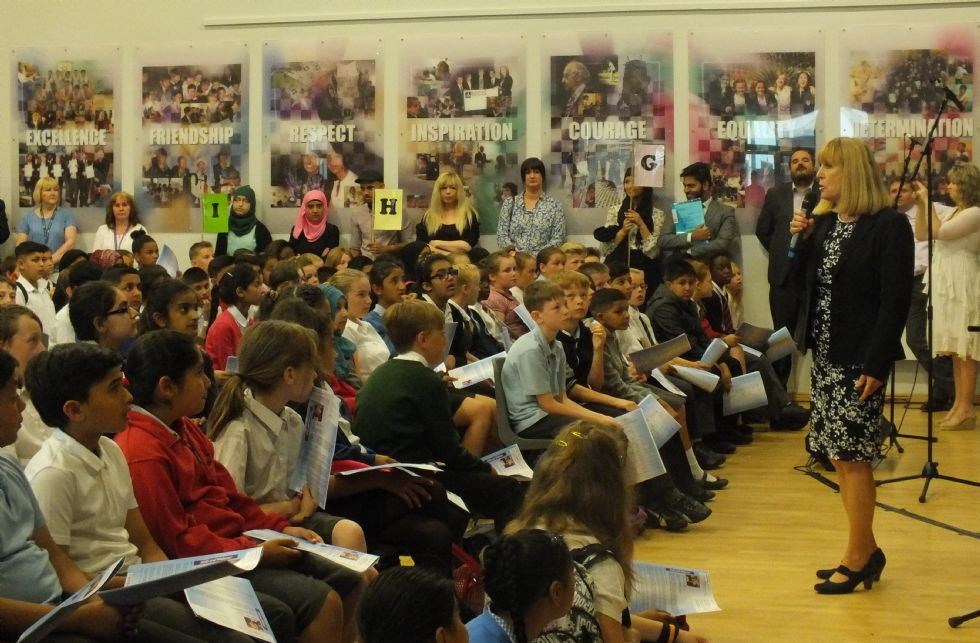 We are delighted to welcome over 290 Year 6 students to Jack Hunt. They have been enjoying their first of two Junior days which will prepare them for their move in September.
The Junior Days are an ideal opportunity for the students to familiarise themselves with the school, get to know their form groups and to make new friends. The two days will give the students a feel of what to expect when they start in Year 7 in September and to help them with the transition process.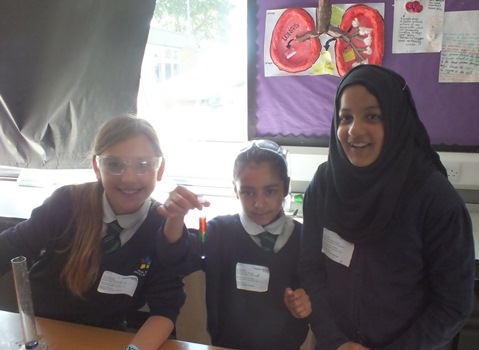 They started off the morning with registration and meeting their Sixth Form buddies, who will escort them throughout the day. All the students then experienced their first taster lesson – Science. Working in groups, the students were making rainbows in test tubes, experimenting with the different colour dyes and seeing how they mixed.
After break in the Assembly Hall the students went on to enjoy a further taster lesson in various subjects including Music, Languages, Drama and History. Some students had the opportunity to experience a Dance lesson – working in groups to choreograph their own routine with some guidance from Year 12s and the teaching staff which they performed at the end of the lesson. In an Art lesson the students were drawing a fantasy creature/monster. Each student drew a part of the monster, then folded over the paper and passed it on to the next person to draw another part – ending up with a complete surprise monster.
This afternoon the students will attend House meetings which is an opportunity for them to meet their Head of House and Student Support Officer. The students will then find out which Tutor Group they are in and will spend the rest of the afternoon getting to know their Tutor and fellow students.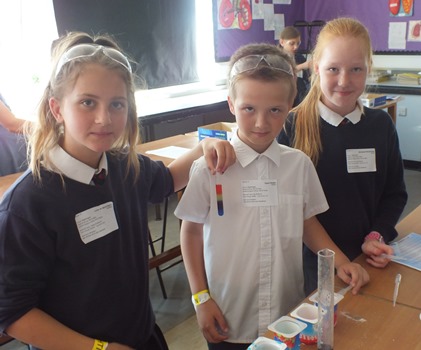 Students will return to school this evening, accompanied by their parents when they will meet their respective Head of House and Student Support Officer, attend the 'Steps for Success' meeting, have the opportunity to register for the Summer School Transition Week and try on school uniform/PE kit prior to ordering online from Chroma Sport and Leisure.
Tomorrow the Year 6 students will take part in a whole day activity which will involve historical and geography research and lateral thinking. The focus of the day is communication and working together. The students will work in groups to solve a mystery and by the end of the day they will have created a display and present their theory.