Olympic Legacy Torch Competition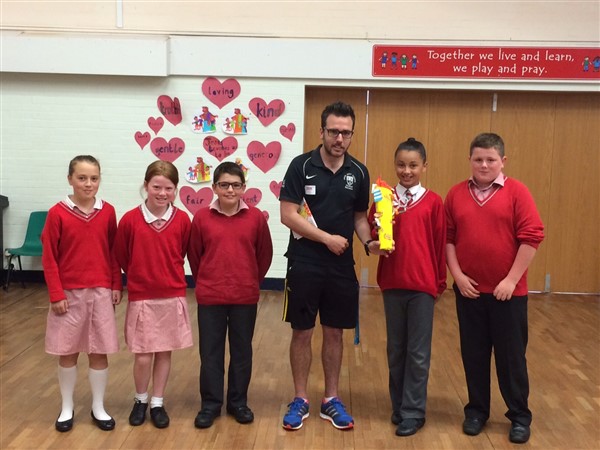 Once Year 6 SAT's tests were out of the way, PE Coordinators and Bronze Young Ambassadors at each of our cluster Primary schools launched their latest Olympic Legacy project. The aim was for every Year 6 student to design an Olympic Torch. In each school entries were judged by their Young Ambassadors, who would decide on which design should represent their school. The Jack Hunt School Young Ambassadors were then responsible for choosing one winning torch for the Cluster.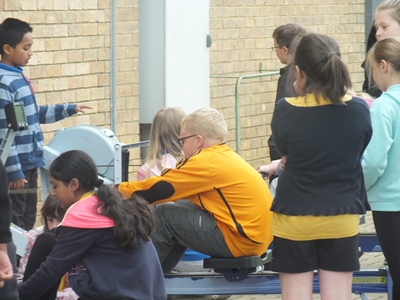 Many fantastic entries were received but there could be only one winner, Megan Walker from Highlees Primary School. The Young Ambassadors felt that the work she had put into the project along with the story and poem that went with it truly embraced the Olympic and Paralympic Values, demonstrating courage and determination throughout. Megans torch design was professionally made into two torches - one for Highlees Primary School and one to represent the Cluster Sports Partnership.
The torch has been making its journey around the Cluster, spending a day in each Primary School. Each day began with an assembly and torch hand over, followed by a day of Olympic and Paralympic activities including Boccia, Goalball and Handball. The torch finished its tour on Tuesday 23 June, when it arrived back at Jack Hunt School in time for National School Sports Week and the Olympic Legacy Festival.
PE Teacher, Mr Smith said 'It was great to see so many young people embrace the values of the Olympics and Paralympics all over again. The legacy of London 2012 continues to live on in all of the Cluster Primary Schools. I'd also like to thank all of the Year 10, Level 2 Sports Leaders who have helped out throughout the torch tour'.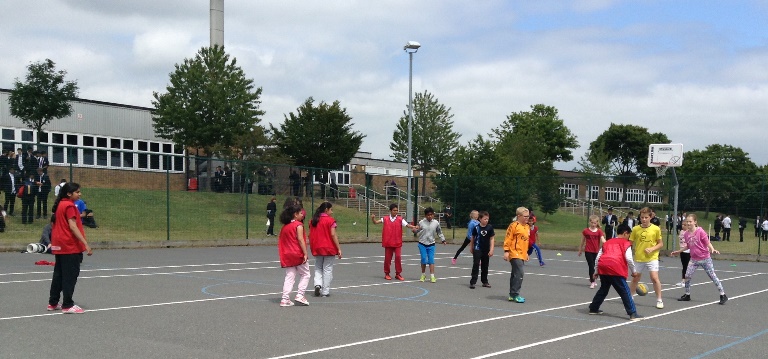 Cluster Primary Schools:
Gladstone Primary School; Highlees Primary School; Longthorpe Primary School; Middleton Primary School; Ravensthorpe Primary School; Sacred Heart Primary School; Thorpe Primary School and West Town Primary School.