Year 6 Transition Week 2015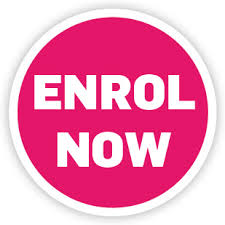 It is nearly the end of the school year and the Year 6s are getting ready to move on to the next stage, secondary school.
Is your child coming to Jack Hunt in September? Have you enrolled your Year 6 son or daughter in our fun, and FREE, Transition Week programme yet? There is still time to do it.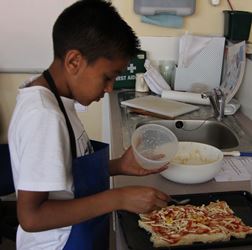 Transition Week is fabulous week of fun activities, the fantastic opportunity to make new friends, meet staff and familiarise themselves with the school before September arrives. During the week the children will take part in so many activities including a range of sporting fun including archery, table tennis, swimming, cycling, orienteering, bats and ball and athletics There is an opportunity for the children to express their creative side with cookery, street dance, music, art, drama as well learning basic sign language. They also get to have fun with science and have a go with Hands on Hawking and his fabulous birds of prey. And, the week ends with a fun rounders tournament on the last day.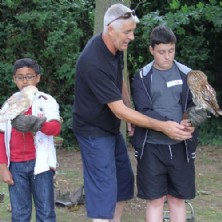 Transition week takes place on the first week of the summer holidays – Monday 20 July to Friday 24 July 9am – 3.15pm every day. Booking can be made by completing the enrolment form in your pack and returning it to Jack Hunt, completing the online enrolment form here or calling Lizzie Almond or Hannah Oliviero on 01733 263526 ext 170 or 129.
Once enrolled your child will be sent a loyalty card which will entitle them to free access to any of the summer holiday activities based at Jack Hunt School. To see the range of summer holiday activities on offer, please see the holiday club section of the Jack Hunt website and contact the holiday club provider direct for booking.