Book Now - Holiday Club Activities
Once again there will be a wide range of activities going on throughout the Summer Holiday at Jack Hunt School.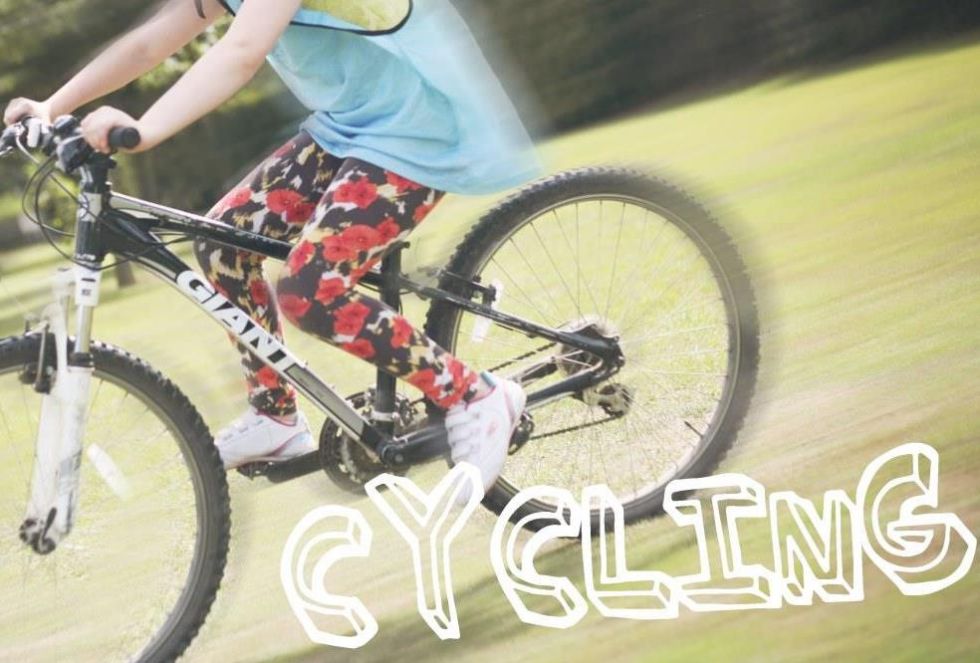 Starting with Vivacity who will be running five weeks of activities for children aged 4-11 years from Monday 27 July to Friday 28 August (weekdays only). Each week is themed and will include a Sports Week; Around the World with activities to fit in with different countries plus, a Film & Book week. There will also be archery, swimming inflatables and performing arts. Lots of fun and action over the five weeks. Prices start from £3 per session - for more information visit the Vivacity website.
Thorpe Ventures Cycling will be running sessions every Tuesday and Thursday through the holidays from Tuesday 28 July to Thursday 27 August. For more information contact Steve on 07702 051244 or via email: intouch@thorpe-ventures.com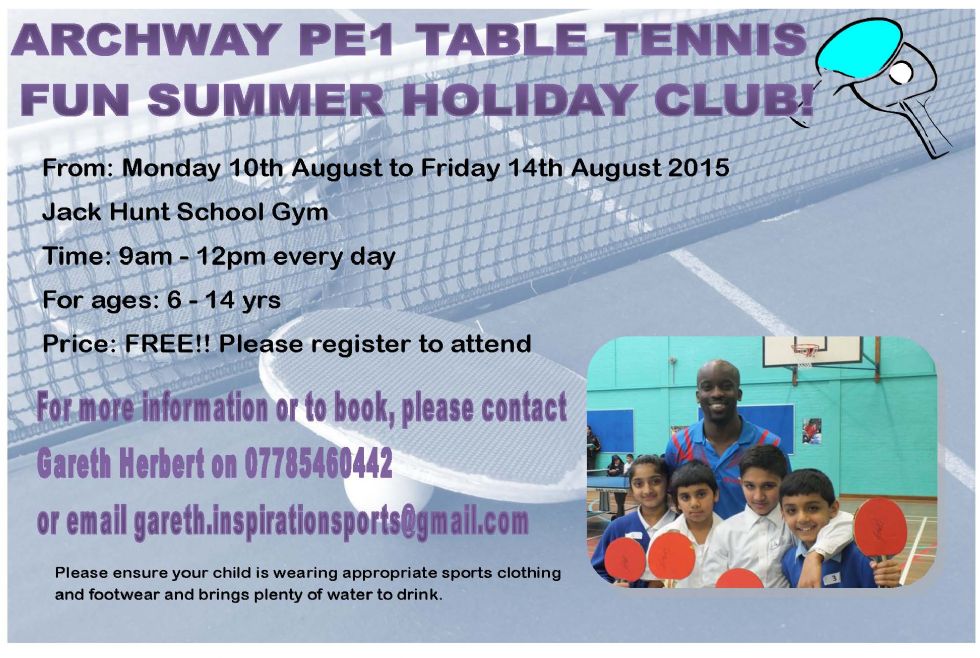 Archway PE Table Tennis Club will be running a week long workshop for children from 10 August to 14 August. Contact Gareth Herbert on 07785 460442 or e.mail him on gareth.inspirationsports@gmail.com.
Sports Xtra will be running Spy Xperience on Monday 17 and Tuesday 18 August; Dance Xperience and Detective Xperience on Wednesday 18 August and Adventure Xperience on Thursday 20 August. Click here to find out more.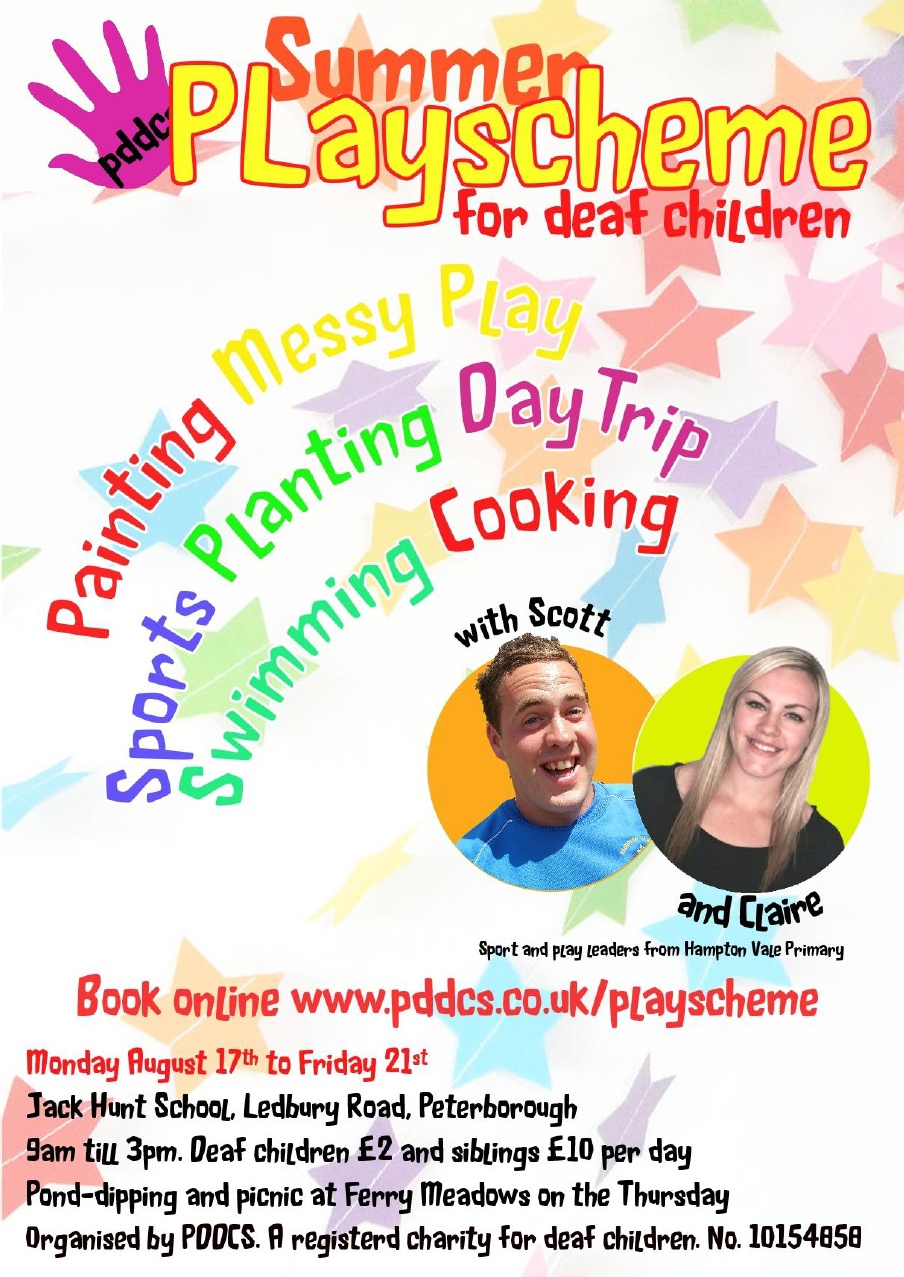 The Jack Hunt Dance and Theatre School will be running a 1-day workshop 'Lets Make a Ballet' run by Emily Yong on Wednesday 2 September for ages 6-11 years. It will run from 9.30 until 3.30pm at a cost of £20 for the day. Places must be reserved in advance by e.mailing Miss Hird on ghird@jackhunt.net by Monday 10 August.
PDDCS Peterborough will be running their Summer Playscheme at Jack Hunt from Monday 17 to Friday 21 August for children with hearing loss and impairment. It will cost £2 per deaf child and siblings can come along to for cost of £10. For more information visit the PDDCS website .
Youth Dreams Project are running a football holiday club on Tuesday 1, Wednesday 2 and Thursday 3 September for ages 5-11. It will run from 9 - 12 am at a cost of £6 per day or £15 for all 3 days. Click here to find out more.