Sports Leaders Clock-up 1000 Volunteering Hours!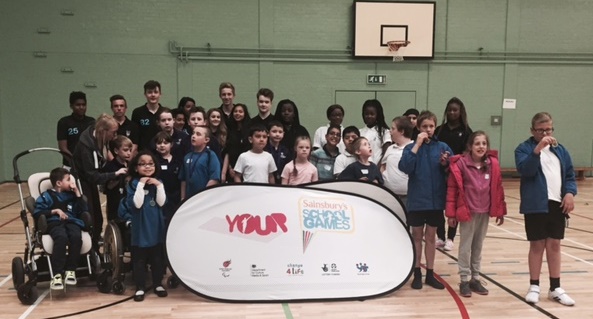 This half term our Sports Leaders have done an amazing job amassing over 1000 leadership volunteering hours, leading children and disability groups in various sporting activities. The students have not only supported external events but have organised and led a large number of Sports Festivals at Jack Hunt School and the Cluster Primary schools (supporting the Primary Sports Leaders).
The 60 Year 10 Level 2 Sports Leaders have been working hard, supporting 23 different events across the eight Cluster Primary Schools. They have been helping to organise and lead the annual sports days at the schools as well as Olympic Legacy work for the primary school children at Jack Hunt. All together they have completed over 793 volunteering hours. There has been some amazing feedback from teachers and event organisers.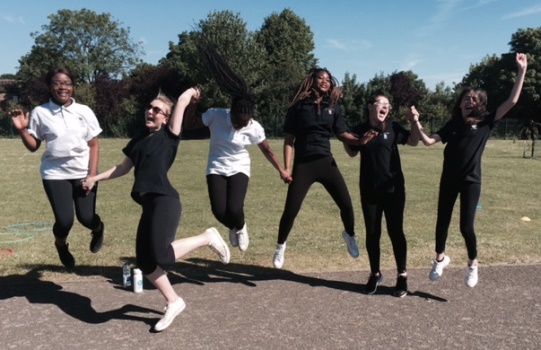 Meanwhile the 65 Year 12 Level 3 Sports Leaders have supported 20 Sports Festivals held at Jack Hunt School which have enabled all 4500 Primary School children in the Peterborough area to attend at least one Sports Festival. They have also attended two externally organised Disability Sporting Events, continuing their support of disabled children after the event in May. The first was the Level 3 County Disability Games on Thursday 25 June and, on Sunday 5 July they supported the Inspire Peterborough 'Sporting Sunday' event held at Jack Hunt School. They have amassed over 220 hours volunteering.
Many of our Sports Leaders will also be helping with Transition Week so their faces will be familiar with many of the primary school children transitioning to secondary as well as supporting some of the other holiday club activities.
"We are very proud of our Sports Leadership programme and the students that take part," said Mr Smith, PE Teacher. "They are very enthusiastic, work extremely hard and are great with the younger children. I would like to take this opportunity to thank all our Level 1, 2 and 3 Sports Leaders for all their hard work and commitment over the past year to make all the events such a success."
As a result of all their hard work and commitment, we have received some amazing comments and feedback from teachers and organisers. Here are just a few of the comments made:
Nikki – Inspire Peterborough: The Sports Leaders were invaluable, and please do thank them all again from me Mr Smith. I did give them all a certificate, but do let me know if you would like me to complete any further paperwork to support their community volunteer hours. I did chat with some of them about the voluntary opportunities in Peterborough related to sports, and would happily talk to them again.
Gemma – Wheelchair Dance: Will you please pass on my thanks to the Sports Leaders too - they were incredible and great ambassadors for not just the school but the young people in Peterborough - Mr Smith should be very proud. As someone who runs a dance school if any one of them came up to me asking for volunteering or work experience opportunities I would say yes without hesitation. They were always smiley, approachable and even willing to get in there and give it a go!!!!!!
All Saints Primary Teacher: One of your sports ambassadors was amazing! He helped one of our children with a nose bleed! Not sure of his name but he was really good! (We have subsequently found out it was Awais Yaseen)
Middleton Primary: I just wanted to email and say how good today was. I thought the organisation was great and your sports leaders were really good and were a great example to the children. The kids had a fantastic time.
Longthorpe Primary: The teacher who accompanied the children to the day came to see me afterwards and said it had been a fantastic day. The children all thoroughly enjoyed it, it was well organised and she particularly praised the young leaders and said how helpful and organised they were. Sounds like it was a great success all round.