Sporting Success 2010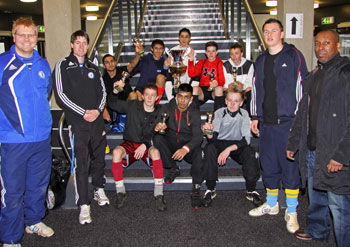 Boys Win The Unity Cup
The boys pictured left won the UNITY CUP in half term, it was an all Jack Hunt final but the Terror Squad were triumphant. The Unity Cup aimed to bring people from different backgrounds together through the love of football; there were 9 teams from across Peterborough. Each team was made up of young people from at least 2 different backgrounds. Well done.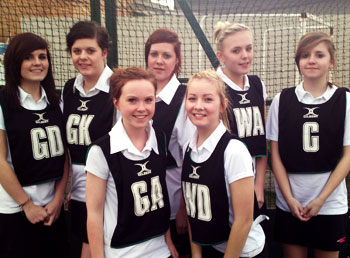 Year 11 Girls Netball Team
The girls pictured right successfully reached the finals of the Peterborough Schools netball league. They played AMVC in the final and unfortunately could not maintain their winning run, well done for an excellent season.
U13 Girls Cricket Team
The girls pictured left successfully qualified to reach the County indoor cricket finals in St Ives. They worked hard and came 3rd. Well done to all of those that took part.