Sport Relief
This week all students in each house ran the mile during lesson 5. Two houses per day ran/walked the mile with their form tutor on the field. This was very successful and a well attended activity with all students taking part.
An inter-house rowathon took place on Thursday too. Students from each house were set the task to row as far as they could in one day. Each house had to provide a team of students who would row as a group for one hour and then swap for a new team of students.
The event was fantastic and completely organized by sports ambassadors. There was a great deal of enthusiasm to achieve the best distance from both students and staff. As a school students managed to row a total of 255 miles.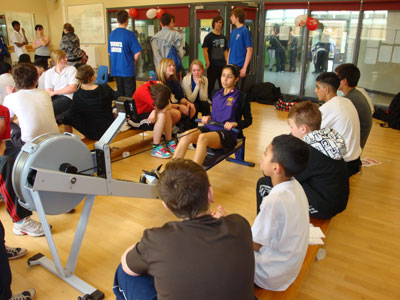 The individual house results were;
1st Einstein-80764 metres
2nd Curie- 69132 Metres
3rd Kennedy- 66224 Metres
4th Brunel- 65956 Metres
5th Mandela- 64724 Metres
6th Nightingale- 62893 Metres
Well done to everyone who participated.