European Maths Challenge
Earlier this year Farzin Mavani and Zoheb Ahmed qualified to participate in the European Pink Kangaroo Maths Challenge. Both Year 11 students had achieved the highest marks (Gold Awards) in the UKMT Intermediate Maths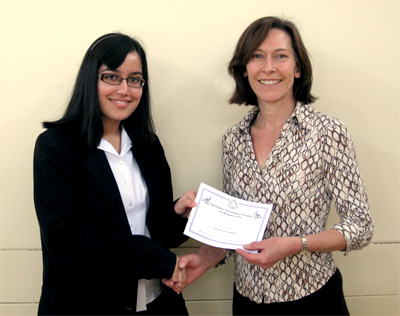 Challenge.
Farzin and Zoheb took part in the European challenge along with 3 million other International students, of which 400 are from the UK.
Farzin received the Award of Merit which is presented to the top 25% of students who are eligible at this level. This is a fantastic achievement and well deserved. Farzin has proved to be a very gifted and dedicated Mathematician throughout her school life.
Zoheb scored well and was recognised for his participation in the competition, both students received certificates and a commemorative keyring.
Both are congratulated for reaching this highest level in the International Maths Challenge events.
Well done.
Linda Sharman