Travelchoice Cycle Workshop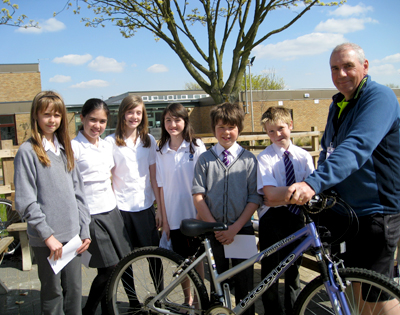 Jack Hunt year 7 students recently received a visit from Richard Cooper from Travelchoice. Richard had come along to encourage the students to use their bicycles more and to do so safely. This was done in two sessions the first being a practical cycle maintenance workshop and the second being a series of games to improve the students' riding skill.
In the workshop session the students were shown how to carry out a basic maintenance check on their bicycles ensuring that all the key
components of the bicycle, such as the brakes, pedals and bearings were adjusted and working correctly. Richard then demonstrated the correct procedure for dealing with a puncture. Mr Sanderson said "during the maintenance check we were all surprised to see how even a brand new shop bought bicycle can have a number of serious safety defects."
After school the students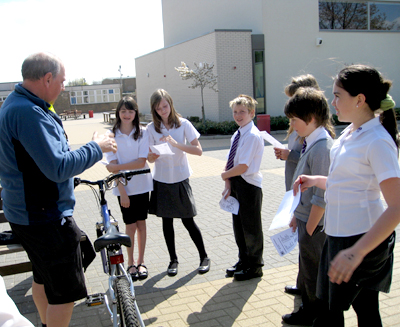 were then invited to get on their bicycles and play some games designed to increase their confidence and improve their safety when riding on the road. The students learnt a number of skills such as timing their movements precisely and checking over their shoulders before moving in to traffic. The games were very challenging but it was very clear to see the improvement in each student's riding.
It was a fabulous afternoon and on such a warm day it was easy for Richard to demonstrate to the students the benefits of cycling.