Visit to RBS Williams F1 Centre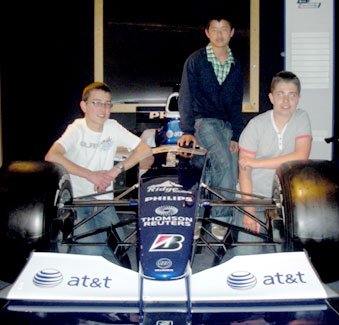 A group of students recently had the opportunity to visit the RBS Williams F1 centre. The visit was organised by Randstad Education, who we would like to thank for such an excellent day.
All the students were made to feel very welcome and special and they said they will remember this day for a long time.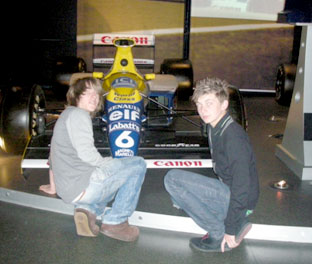 An amazing array of Williams F1 cars was on display, from the first raced Williams to the current day cars, with a tour of the Grand Prix Collection. We were amazed to hear that they all still work and are still used at times.
The amount of trophies on display was very impressive and being allowed to sit in an actual F1 car was brilliant.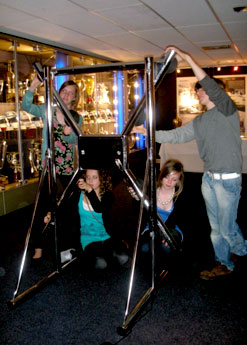 Everyone became very competitive when they tried their reaction times, you had just 30 seconds to see how many light buttons you could hit. The students used their initiative and had four people at once trying to get the most lights out, but I'm sure this wouldn't be allowed!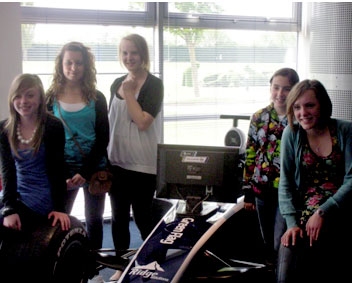 The competition hotted up when the group was allowed to try the Williams F1 Simulator. We were split into two groups and everyone got to drive the Silverstone Grand Prix Circuit. This involved a practice lap with an expert to guide us on where to brake and turn; then it was a timed lap without any help. Each tried their hardest, often spinning off the circuit as a consequence. The students were brilliant and out-performed the adults. This must be due to them playing on Playstations, Xboxs and Wiis - well that's our excuse!!!!!
We all left feeling great with a big smile on our faces.
Thank you for the hospitality of Randstad Education and RBS Williams.
Adrian Hargreaves