Jack Hunt School''s 40th Anniversary Celebrations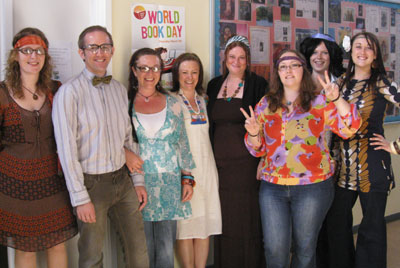 Jack Hunt School opened in September 1969 and this year has been celebrating its 40th Anniversary with events throughout the year but the grand finale took place last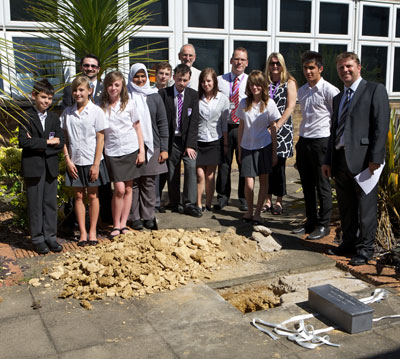 weekend with an exciting three days of celebrations.
A Clock commemorating the 40 years of the school has been mounted on the side of the new building and this was unveiled on Thursday 8 July by retired teacher, Carol Cliff who taught at the school for 34 years.
On Friday 9 July, a 70s teaching day took place where staff dressed up in their platforms and flares and taught the students about school life in that decade. Later that day students and staff buried a Time Capsule in the Reflective Garden which contained such things as photos, school documents, copies of the school's Inform Magazine, press reports and the work of students who wrote of their hopes and aspirations for the future.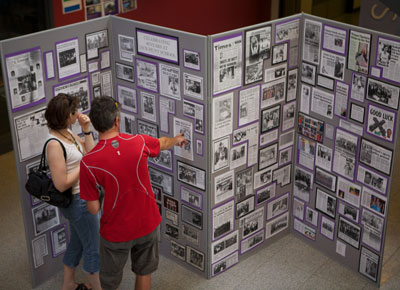 On Saturday 10 July the celebrations culminated in a series of events, the first being a Concert to celebrate 40 years of music and theatre with surprise special guest Aston Merrygold, from JLS. Aston, sang "Empty Chairs at Empty Tables" from the musical, Les Misérables which he performed in 2004 when he was a student at the school. He said "Happy Birthday to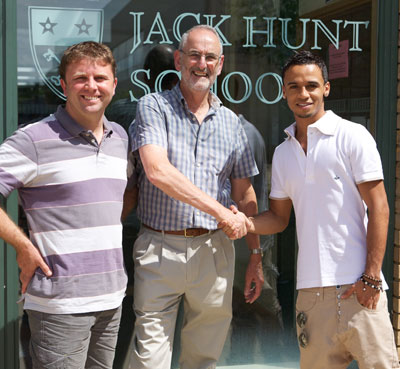 Jack Hunt School. It's great to be invited back to celebrate the 40 years and if I can ever help again, just give me a call." All invited artists and musicians were past and present students and staff. Other events running during the day included a 'Viva la Vida' - Language College South American themed activities, dance performances, Sports College activities such as a tennis competition, a cricket match featuring Councillor John Hilditch and other players from across the various communities in Peterborough and exhibitions of archive press cuttings spanning the four decades, school memorabilia and 6th Form photos from 1978 to date.
The Official Celebration continued with a formal reception where ex staff, current and ex governors, long serving current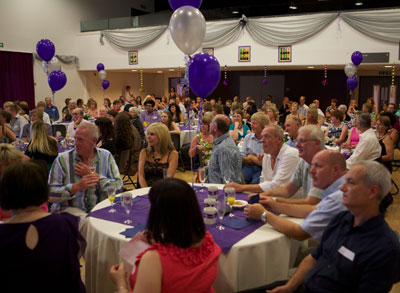 staff, dignitaries, community leaders and past and present Head Prefects were invited to an evening of thanks and archive footage of the school ending in a cutting of the 40th Anniversary cake. The evening also gave thanks to Headteacher, Roy Duncan who is retiring at the end of August and a hand made box (recycled from an old table) was presented containing a duplicate of all the items in the Time Capsule as a memento. Guests spent much of the time reminiscing about their years at Jack Hunt School and some ex students had even travelled from New Zealand, Mexico and Belgium for the celebrations.
The final event of the celebrations was a 70s Disco which was a chance for all the guests and staff to get together and enjoy the party with food and drink courtesy of Waitrose and Shah Jehan Indian Restaurant.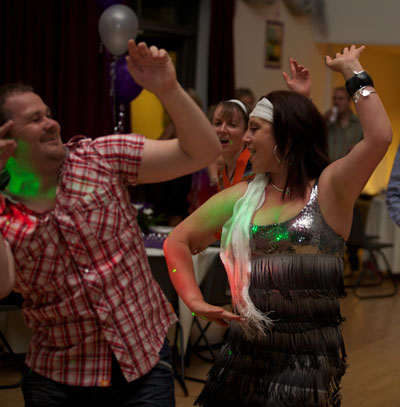 Headteacher, Roy Duncan said, "We have thoroughly enjoyed celebrating the school's history over recent months culminating in an opportunity for current and ex students, staff and governors to meet and exchange memories of the past as well as hopes for the future. It has also provided an opportunity to pull together archive information and establish contacts with many ex students who are pursuing successful careers in this country and abroad. We continue to invite past students to contact us and leave a message on the 40th Year page of our website.
The official photographs from the celebrations can be viewed in the 'Photo Gallery' of this website.