Roy Duncan, Head Teacher of Jack Hunt School, Retires After 35 Years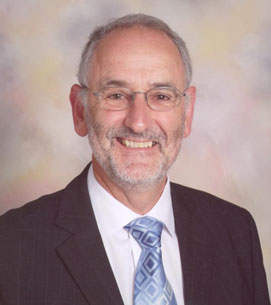 In August 2010 Roy Duncan retires as Head Teacher of Jack Hunt School. He has had a 35 year long distinguished career at the school. He was appointed in 1975 as a Geography teacher, rising rapidly to Head of Department, Head of Sixth Form, Examinations Officer then Deputy Head Teacher, Acting Head Teacher and finally in 2004 he became Head Teacher.
During all this time Roy Duncan has been instrumental in the success of the school. He made substantial contributions to the school becoming a Grant Maintained School, a Foundation School and then a Specialist College Language College. From there, under his guidance, the school added a Sport Specialism, it became a Training College working closely with the University Of Cambridge Faculty of Education and a Leading Edge School for Gifted and Talented Students. He led a PFI project which resulted in an impressive new building and refurbishment of large areas of the existing school. He leaves the school having successfully gained the Jack Hunt the status of a Trust School.
In March 2010 the school was inspected by OFSTED who judged the school to be 'good' with a number of outstanding features. Roy was delighted that those areas included the Curriculum, links with parents, care and support for children, safeguarding, partnership with other schools and community cohesion as these are some of the areas he has always seen as very important in a school. The OFSTED inspectors described Roy Duncan's leadership as highly effective.
Above all Roy Duncan has always believed in comprehensive education and has been determined that the school should offer as many opportunities as possible to every student so that they all have the opportunity to achieve their best. Roy has made sure that Jack Hunt is a school which welcomes and supports all the communities which it serves.
Celebrations to recognise Roy's achievements at the school have included assemblies with all the Houses of the school, a duplicate of the contents of the time capsule buried on the school's 40th Birthday celebrations, an award presented by the mayor from all the communities of Peterborough, a meal with the Peterborough Secondary Heads Association (of which Roy is the Chairman), a staff celebration and the naming of the new refurbished Sixth Form area 'The Roy Duncan Sixth Form Centre'.
Richard Marks, Chairman of Governors said, "The Governors are very sorry to see Mr Roy Duncan retire. He has led the school successfully through many changes over the years, but whatever the difficulties he has always dealt with them in a calm and considered manner. The Governors value his contribution to the school and wish him a long and enjoyable retirement."