Presentation Evening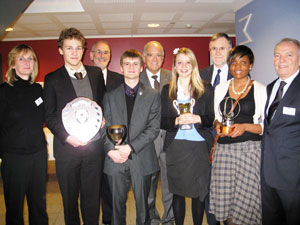 The Right Honourable Lord Mawhinney of Peterborough, presented awards and certificates to students at the annual Presentation Evening at Jack Hunt School on Thursday 17 December 2009.
During the evening prizes and trophies were awarded to students, both past and present, for their hard work, commitment and contribution to subjects they have studied and areas of school life. Certificates for GCE A Levels, GCSEs and Vocational Qualifications were also presented to students who left the school last year.
Roy Duncan, Headteacher, said "We were delighted to welcome Lord Mawhinney to the school for our annual prizegiving and A Level certificate presentations. Students of all ages were presented with prestigious school awards having excelled in a wide range of subjects, events and activities".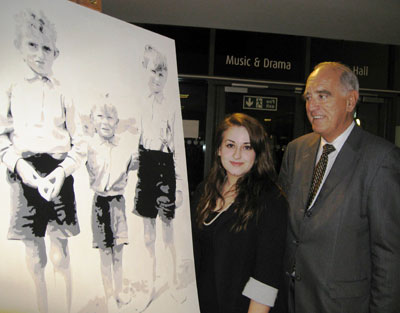 Key prize winners include Leena Pankhania with 4 passes at Grade A at A Level, Joanna Capela who passed all 13 of her GCSE's with a11 grades at A* and two at A. Sanna Quraishy (the student who has made the most progress), Arifa Nasreen (who has shown outstanding personal achievement), Andrea Corrado (the highest achievement in Technology), Hannah Burbridge (for a high level of achievement in Music), Christopher Clarke (for outstanding personal achievement in Business Studies), Luke Roden and Kate Thompson (who have excelled in scientific investigation for further research in Physics) and Thomas Chung (for outstanding academic achievement in Sport Studies) also received special awards.