''My Fair Lady''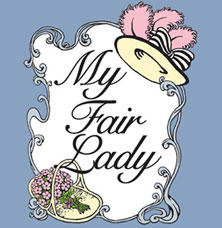 As part of Jack Hunt School's 40th Anniversary celebrations, members of the School's Musical Theatre Group are in the final weeks of rehearsal of one of the best-loved musicals of all time: "My Fair Lady".
This year's production follows on from last year's highly praised, Wizard of Oz and includes more than 100 students as performers, musicians, technical and backstage crews.
The performances will take place in the school's Assembly Hall from Tuesday 9 February until and Friday 12 February, commencing at 7.30 pm.
Tickets are on sale at £7 each and requests can be left with payment at the School's Main Reception. Tickets can then be collected or posted.
For further information, please telephone Jack Hunt School on 01733 263526.