Duke Of Edinburgh - March 2009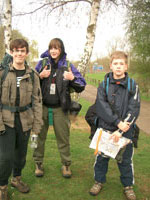 Year 10 and Year 11, Bronze award students completed their practice expedition at Sacrewell Farm at the end of March. This was an extremely challenging time for the students as the weather was very cold. All students showed good character and team work in overcoming situations that arose. In their walking groups, they all successfully navigated their way from Orton Mere, out to Sacrewell and then back along the river Nene.
The Year 10 students then had a couple of weeks to reflect on their Practice expedition before undertaking their assessed expedition that took place during April. This expedition took place at Wing Hall – Rutland.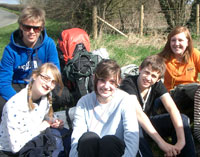 Over the two days the students had to use their navigation, teamwork, leadership, camp craft and countryside knowledge to ensure they were able to meet the assessment requirements. All students were successful in this and are now putting together their presentations of their weekend away.
The year 11 students have their exams shortly and their assessed expedition will be taking place in early July. This ensures the students have sufficient time to reflect on the practice expedition and make necessary alterations.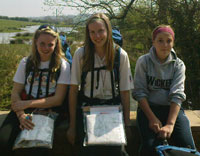 Year 12, Silver award students completed their practice expedition at Wing Hall – Rutland. This was a 3 day, 2 night venture. This students found the area quite demanding, and having to plan for and carry enough food for the duration, in hot temperatures was quite a challenge. All students successfully navigated their way around small villages and the surrounding countryside, and are now in the planning process for their assessment which will take place in Hulme End, Derbyshire in early July.
Students who completed the award last year will be receiving their certificates on the 30th June at Bishops Gardens, Peterborough.
10 – Silver Students
12 – Bronze Students
Tim Smith