Sports Leaders Exchange To France - April 2009
Following the success of last years sports leaders in Germa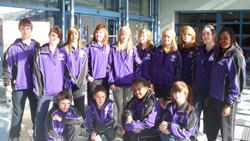 ny where they taught 'Tag Rugby' to 90 year 6 pupils, fourteen of our year 9 and 10 Sports Leaders travelled to Perpignan in the South of France in May where they taught Cricket to 60 year 7 French pupils. The Sports Leaders did such a good job introducing the game that the French students played with great skill and enthusiasm in the Festival that was organised for them. The year 7 pupils are very keen to continue playing Cricket with the equipment we gave them.
The Visit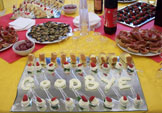 also enabled our students to experience the French culture with their French hosts, where they were made very welcome and visit the local beach and the town centre. They were also taught Handball and were able to engage in English lessons where they were interviewed by year 7 pupils. The visit to Perpignan ended with a magnificent reception and a speech by the Mayor of the town. He expressed his pleasure of the sporting links that had been made by the 2 schools and he hoped that this would be maintained in the future.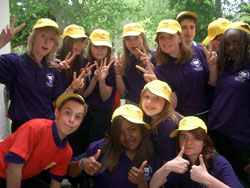 Our students made very rapid progress in their French conversation, this was aided by their experience the week before the trip ,when their French exchange partners visited Peterborough. The French students were very impressed with the facilities at Jack Hunt and thoroughly enjoyed the hospitality given by our parents.
LINDA DINGLE, SARAH GORHAM, TIM SMITH